Tucked away inside a vacant industrial building, this elopement inspiration transports you to a vibrant market filled with handmade goods – a feast for the eyes. A stark blank canvas in the middle of a busy city (Louisville, Kentucky) was perfectly transformed into a traditional Moroccan street market by our amazing team of vendors.
Amongst ornate rugs, eclectic decor, and furniture provided by Queen City Vignette, lay genuine leather goods from Clayton and Crume and woven baskets and decorative wood accents from Rabbit Heart. The abundance of patterns and textures that filled the market walls and floors created a lively backdrop to photograph our couple as they strolled the local shops and stopped to sip on cups of mint tea amongst the beautiful art.
A teal wall adorned with hand-woven baskets was the perfect elopement spot for our bride and groom,, and it also added a nice pop of color to our saharan influenced color scheme. The bride's Rue De Seine Adelia Lune gown from The Dress Theory Nashville stole the show with its hand-knotted fringed bell sleeves and unique lace overlay. The groom's stylish neck scarf from Thistle & Thread Design added to the old-world feel, while the acrylic wedding signage invitation suite by Riley & Ko, paired with leather accents, added a touch of modern influence.
The constantly changing light added an extremely unique element to our shoot. The light beaming through the single wall of industrial windows added an aura of mystery to many of the details, with its harsh direct light and looming shadows. Harsh light is often avoided by many photographers, but our photographer Susan of Love Hunters wanted to embrace it and utilize it to highlight and frame our couples and the extraordinary details of this hidden market, including simple-yet-beautiful florals from State & Arrow Design Co.
Our final scene of the evening with our real couple, Courtney and Jalen, was by far our favorite part of this story line. After being wed, our bride and groom lounged amongst the market lights to soak in their newly made commitment to one another. It was the perfect way to emulate an authentic Moroccan experience; a day spent browsing the souks of Morocco, followed by an evening spent smoking cigars on your rooftop.
We are beyond excited that Green Wedding Shoes decided to pick up our bridal inspiration! Be sure to check out the feature here.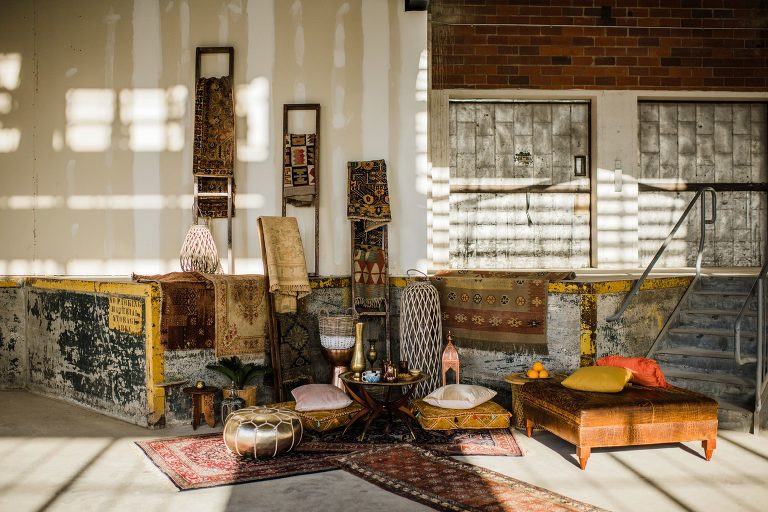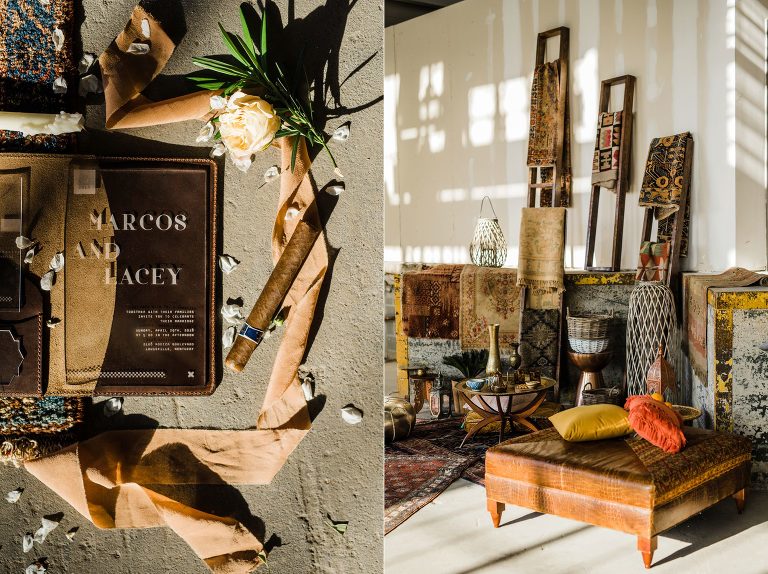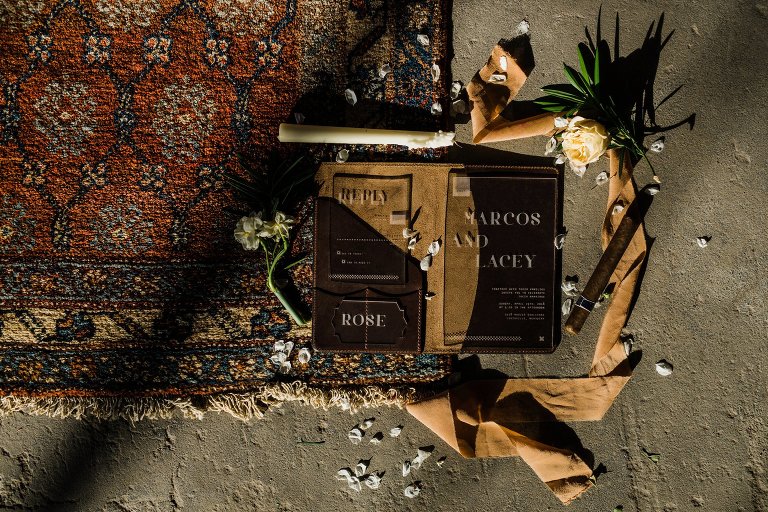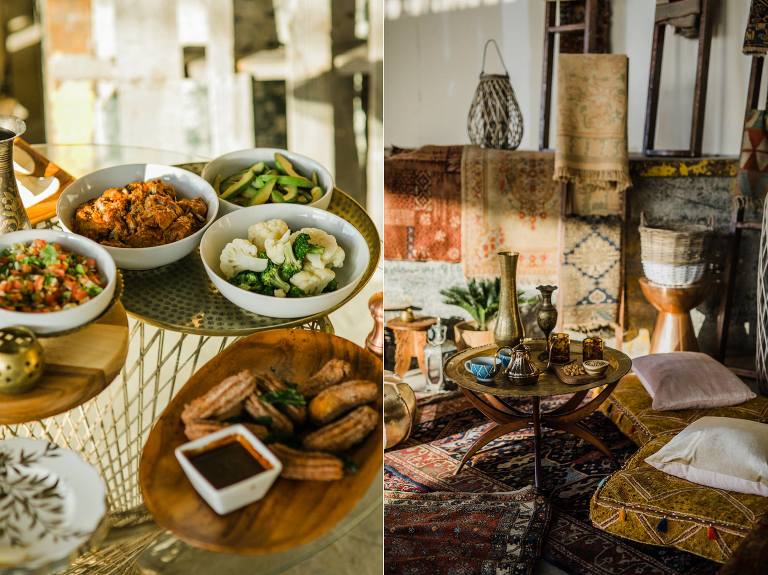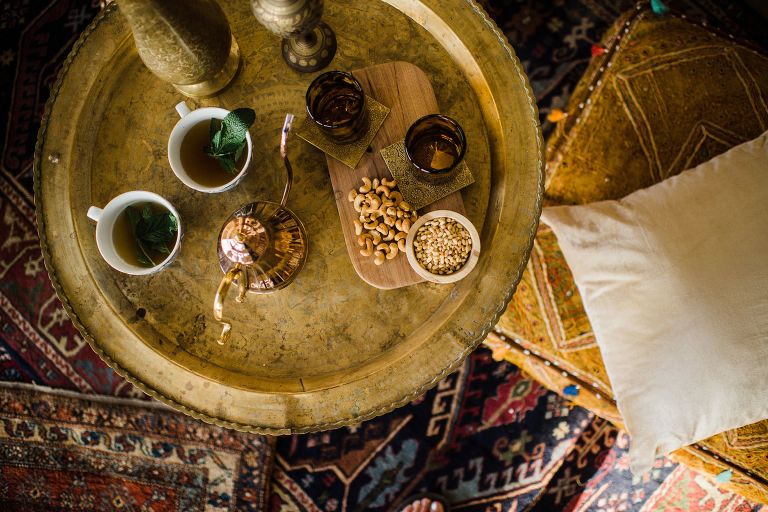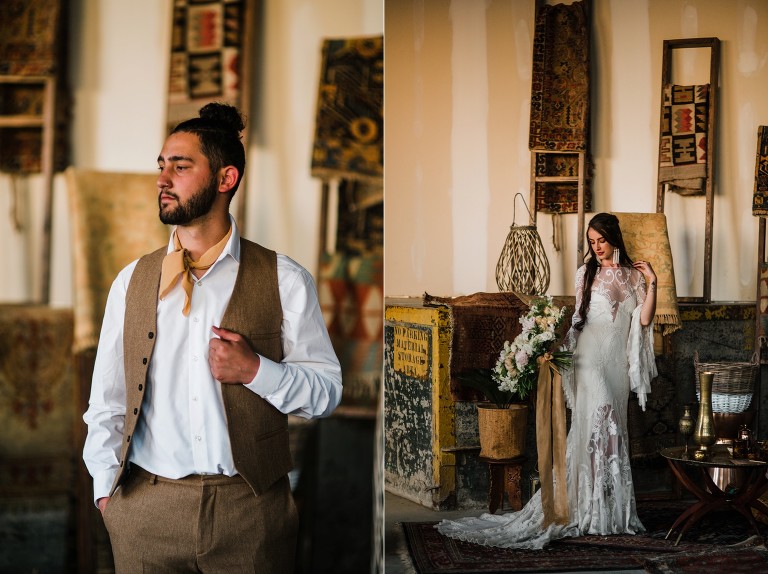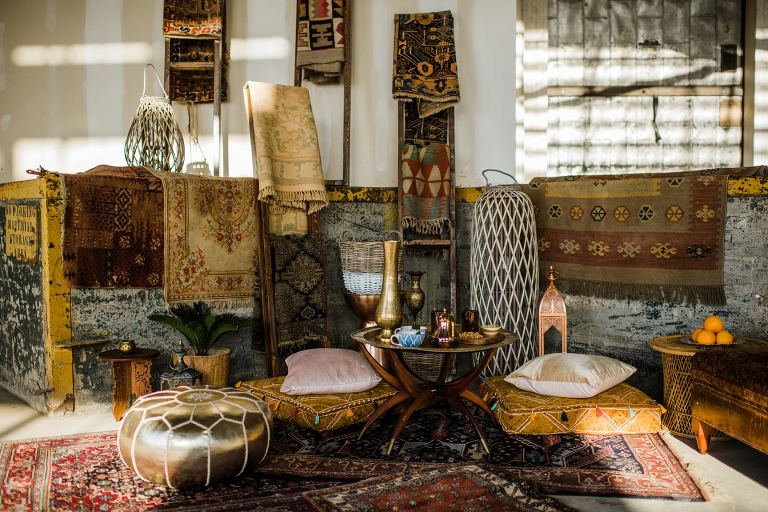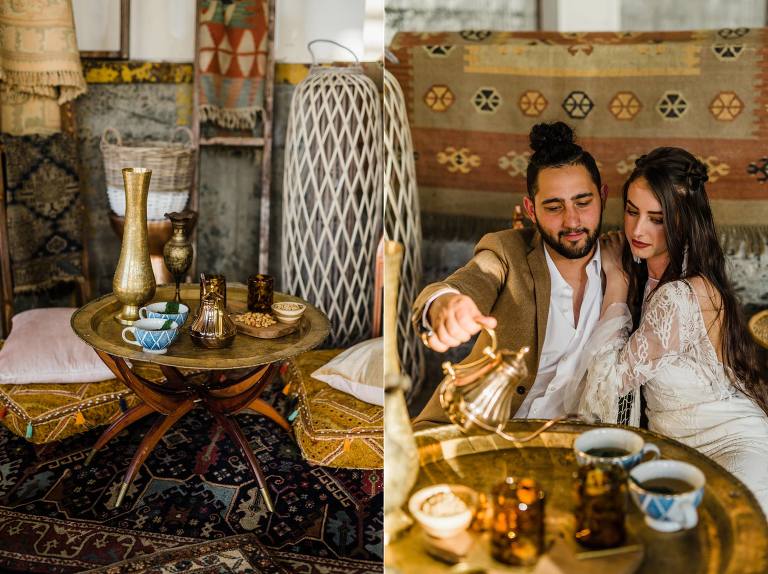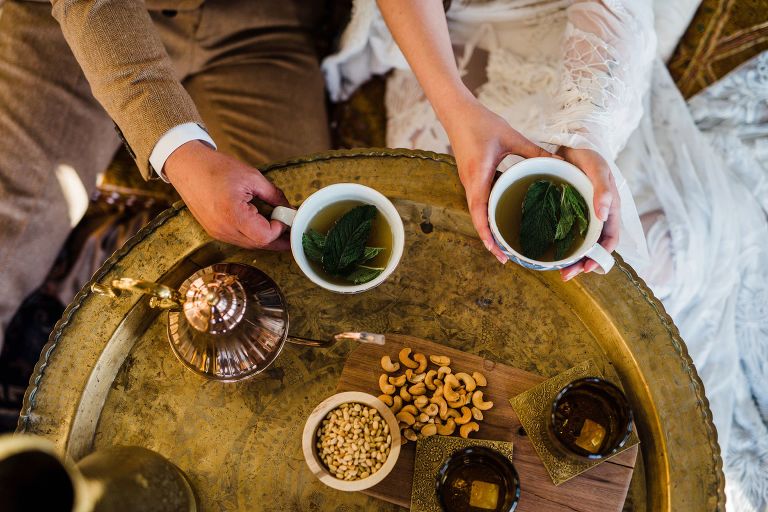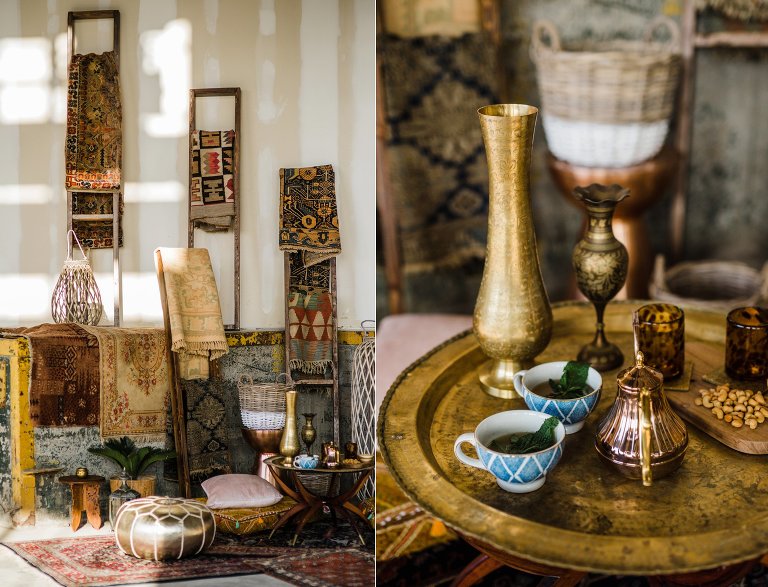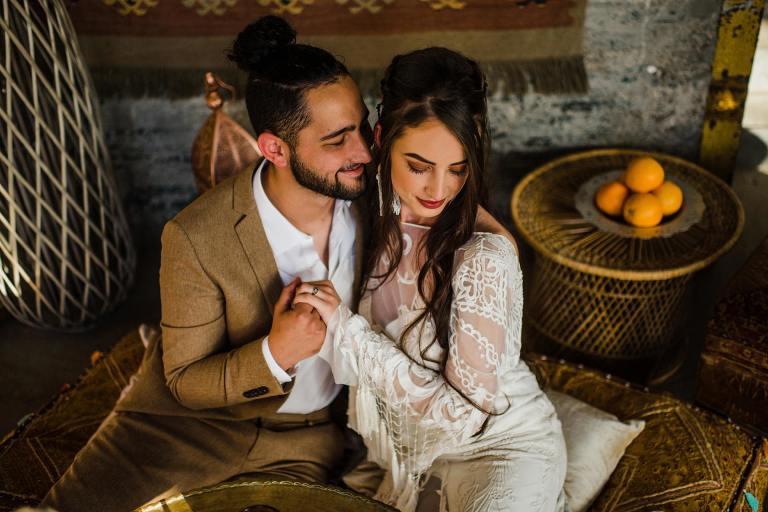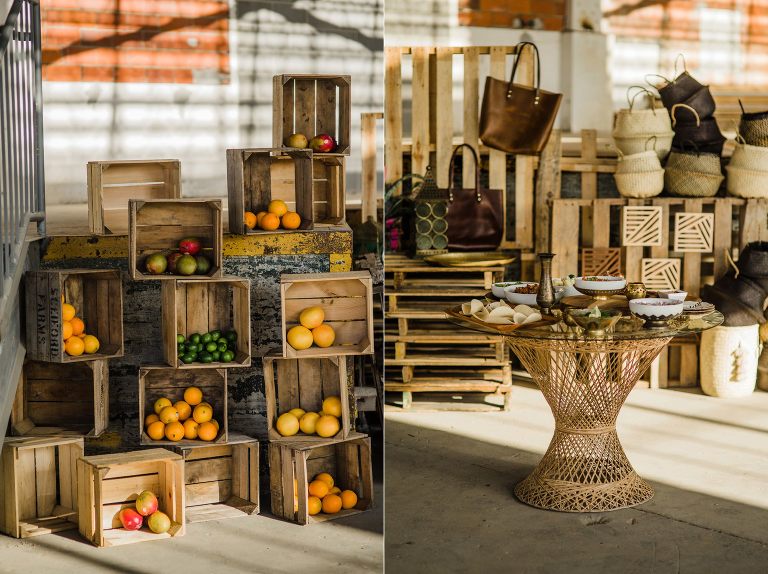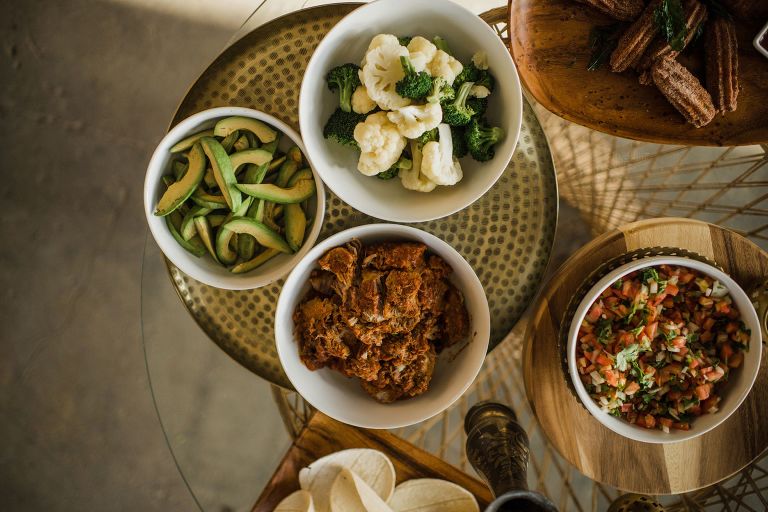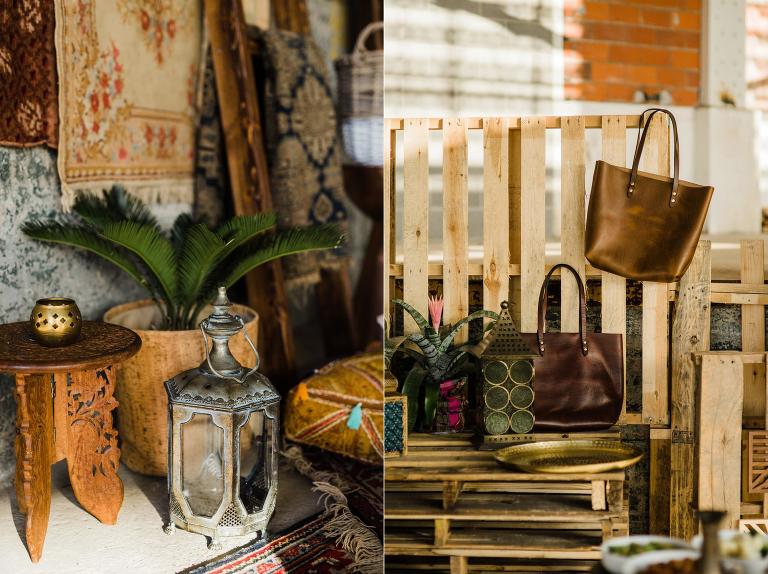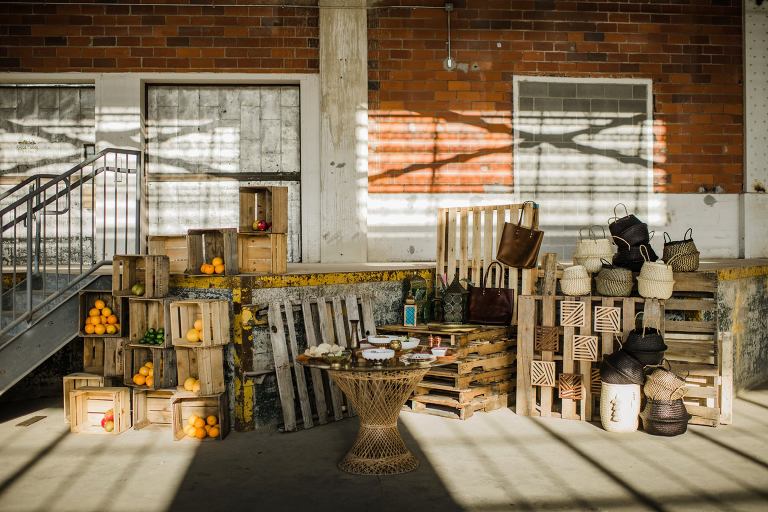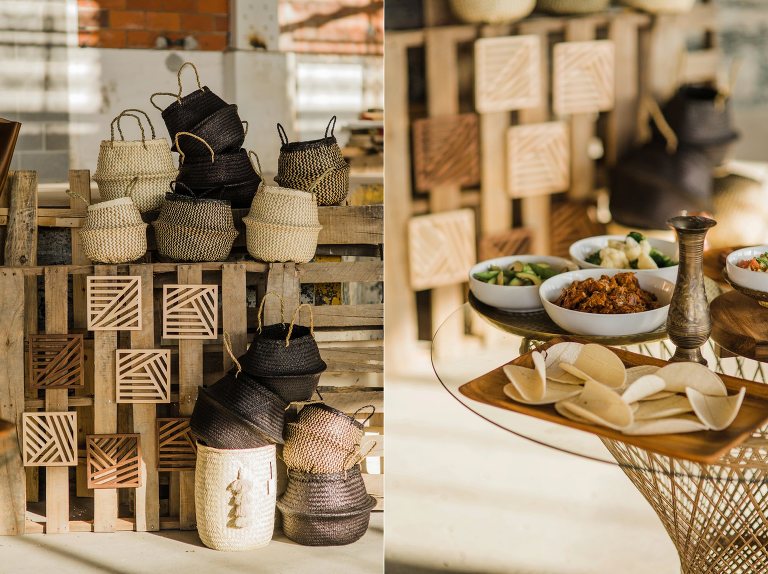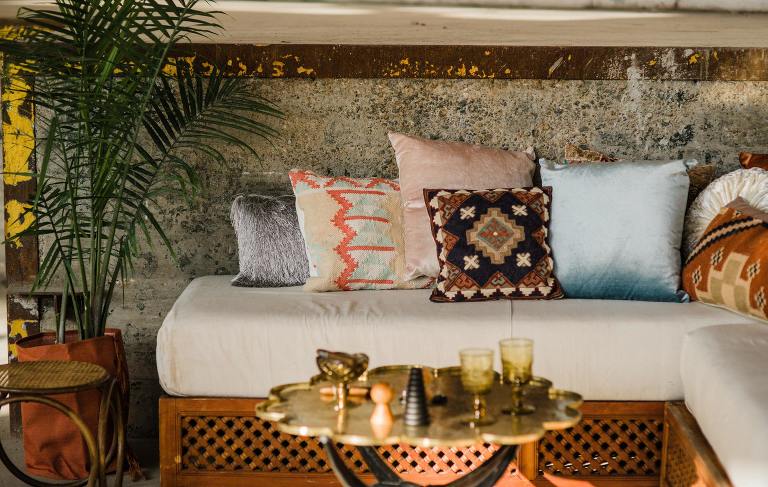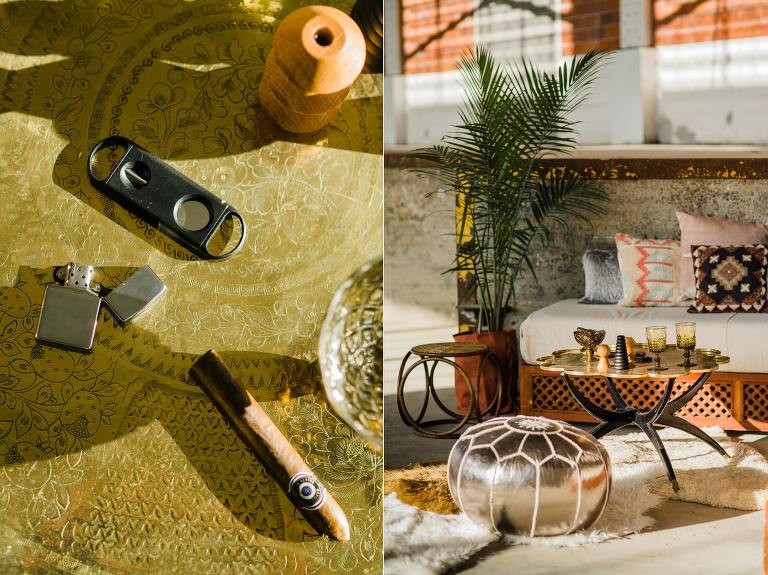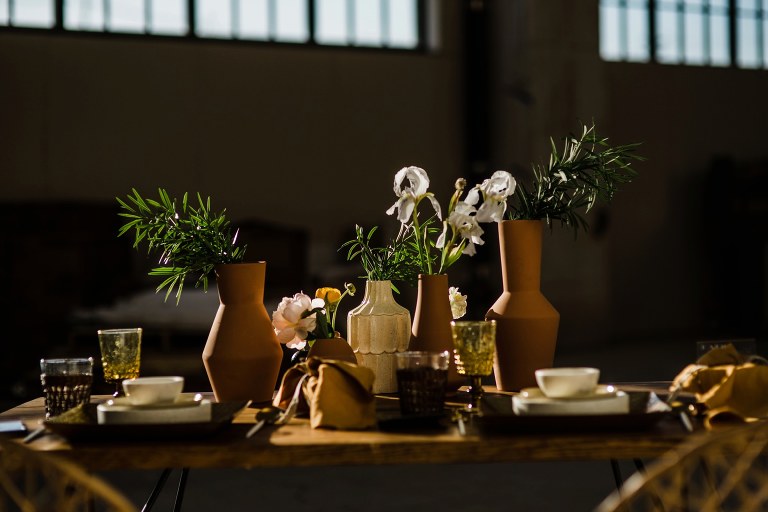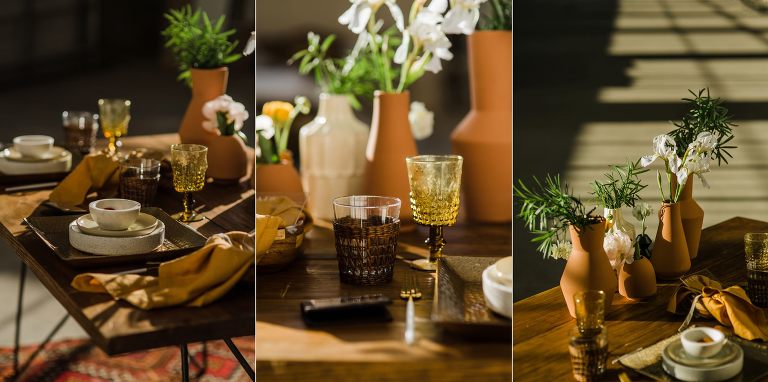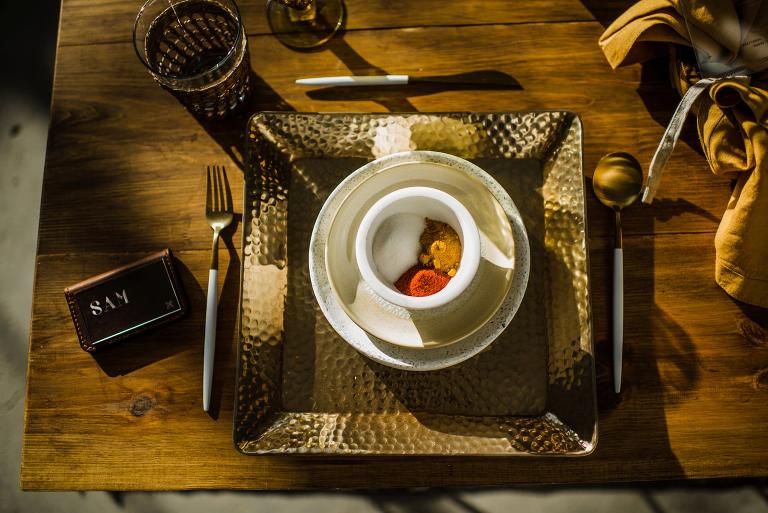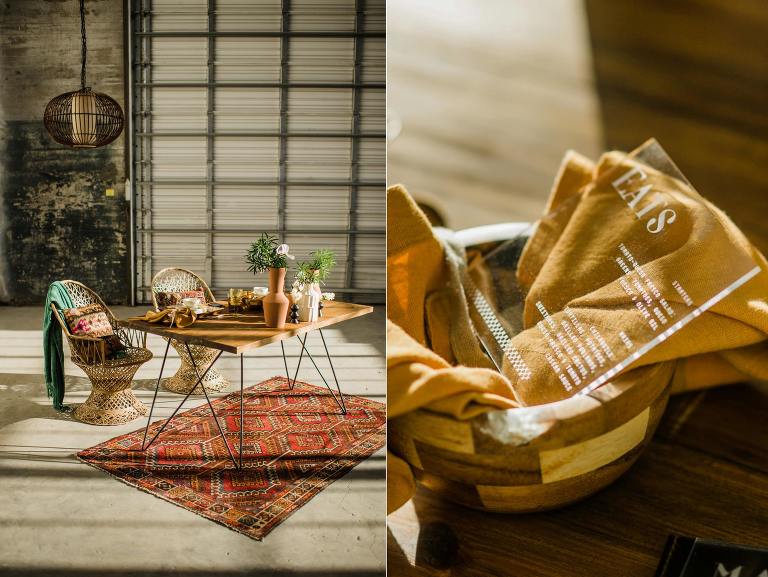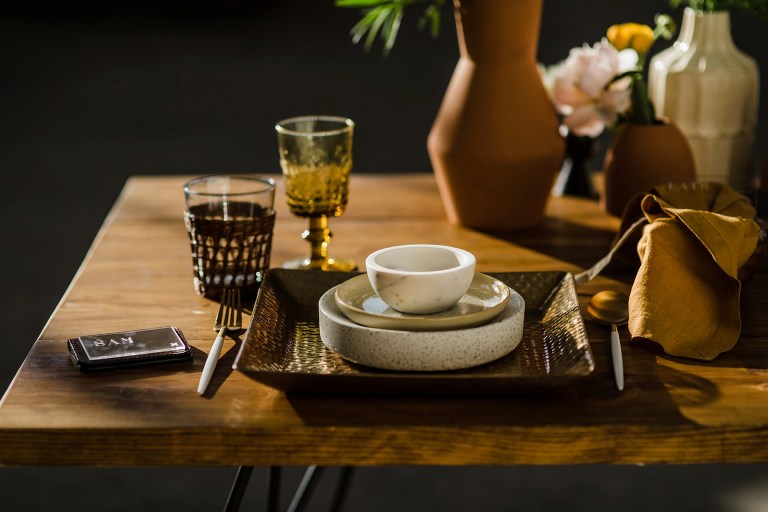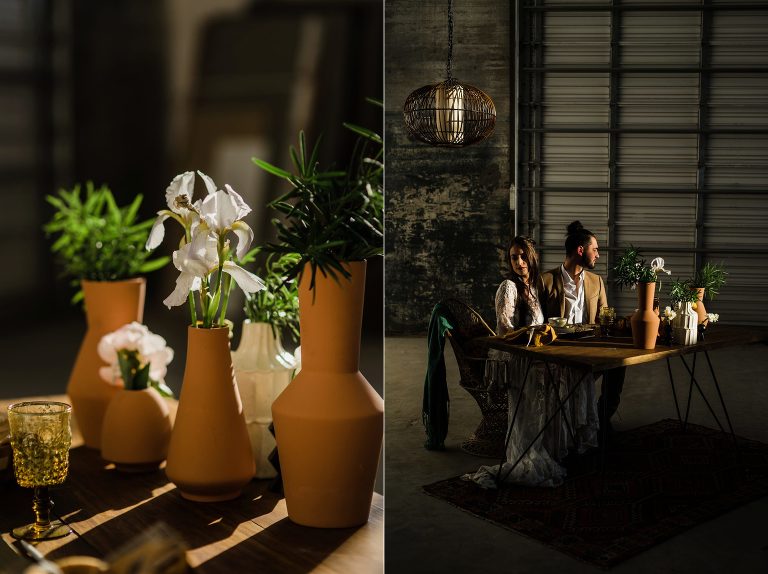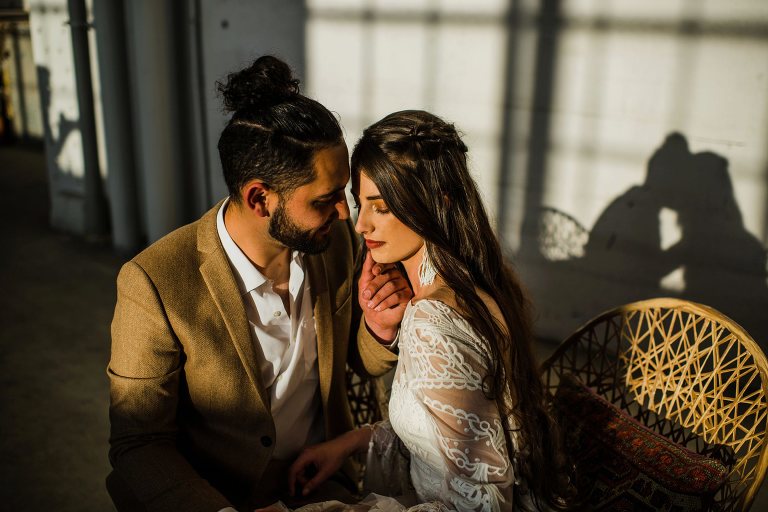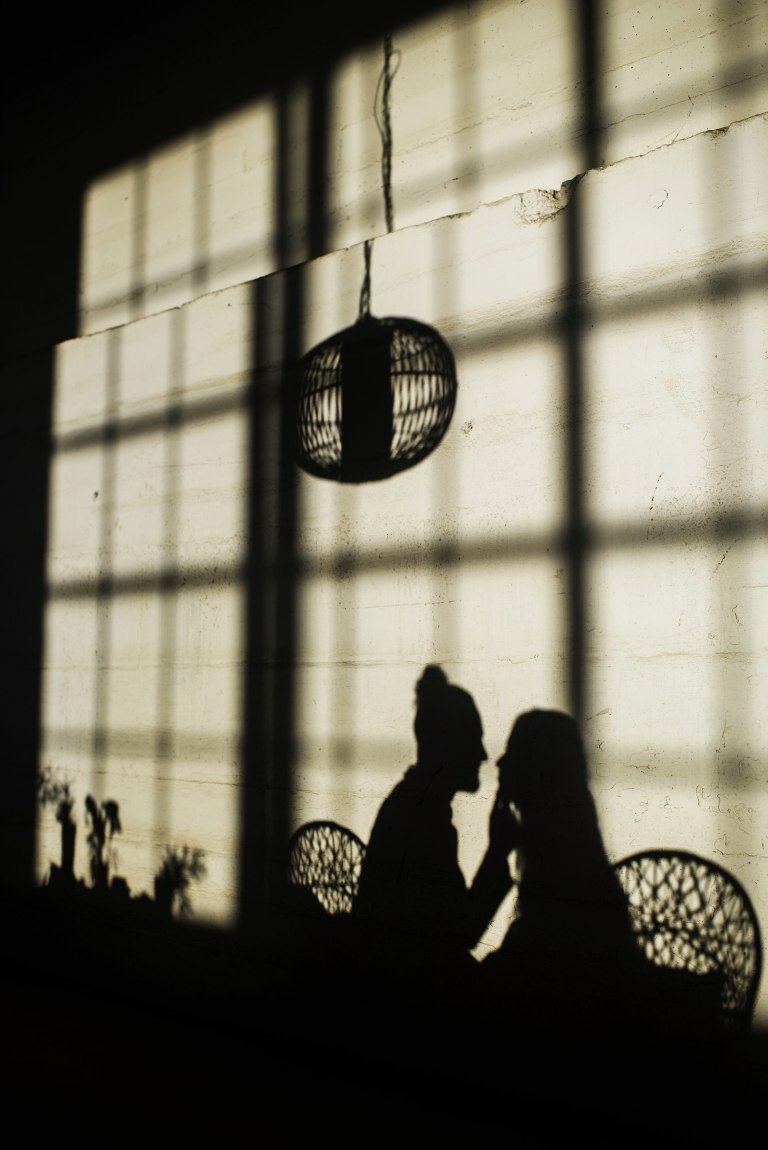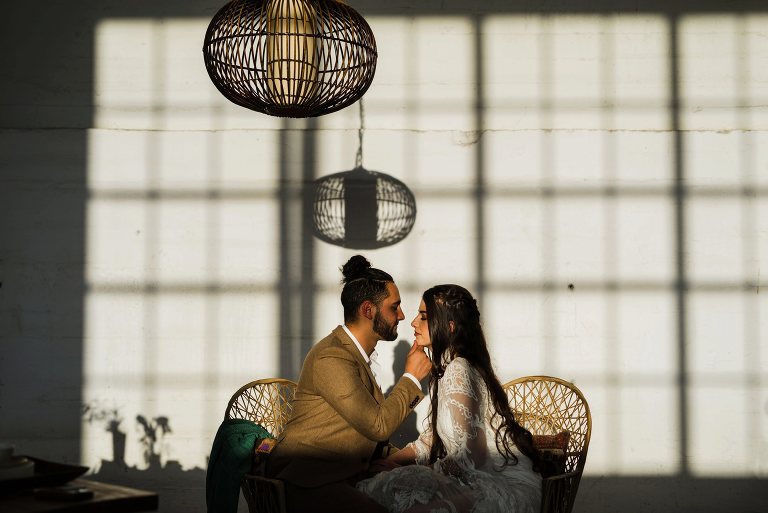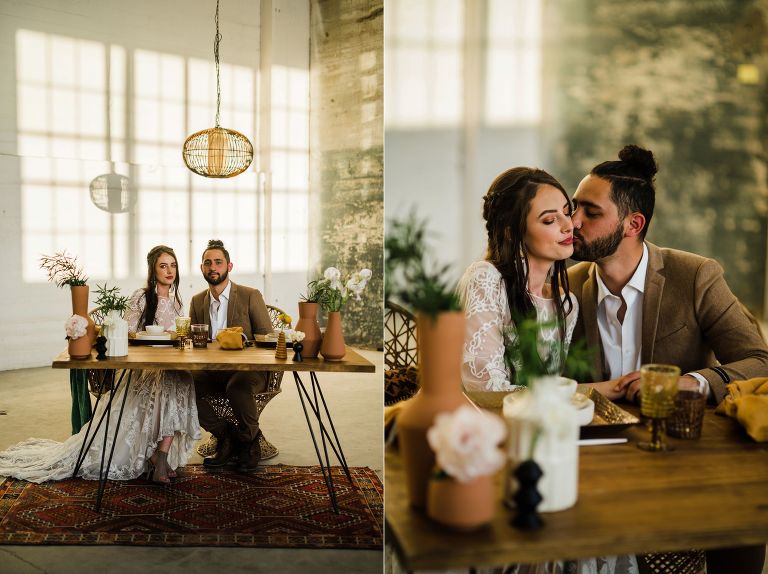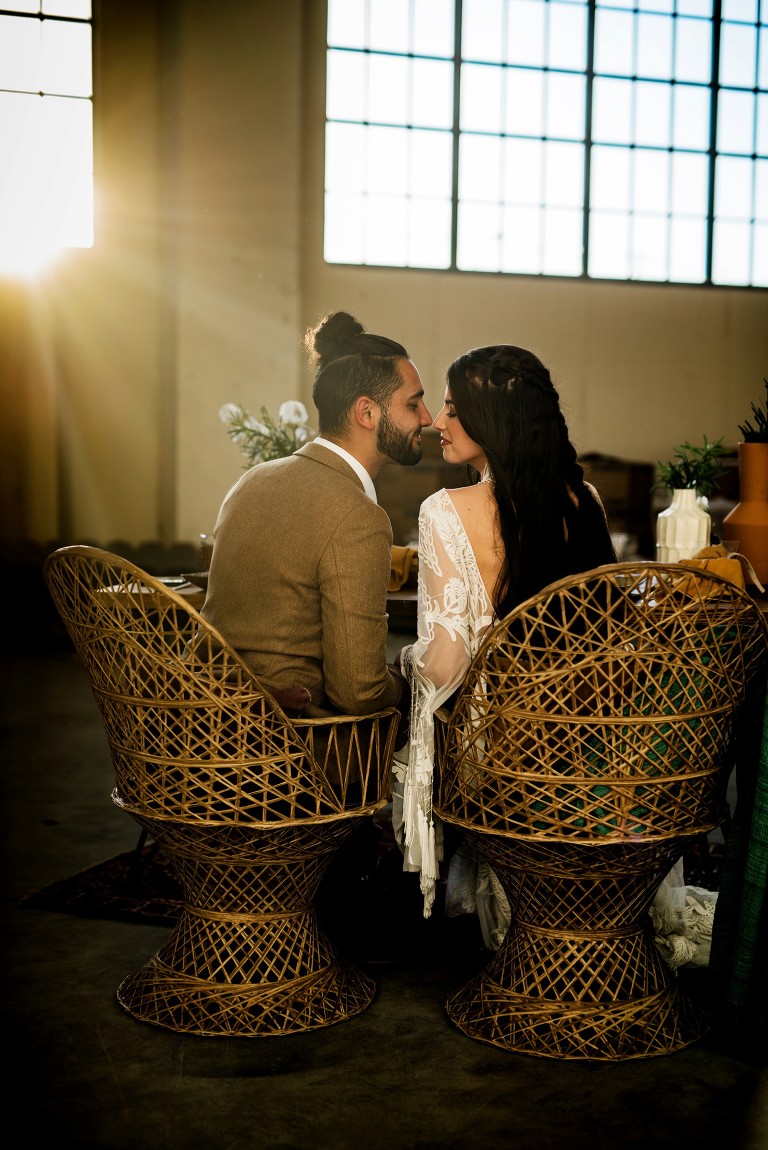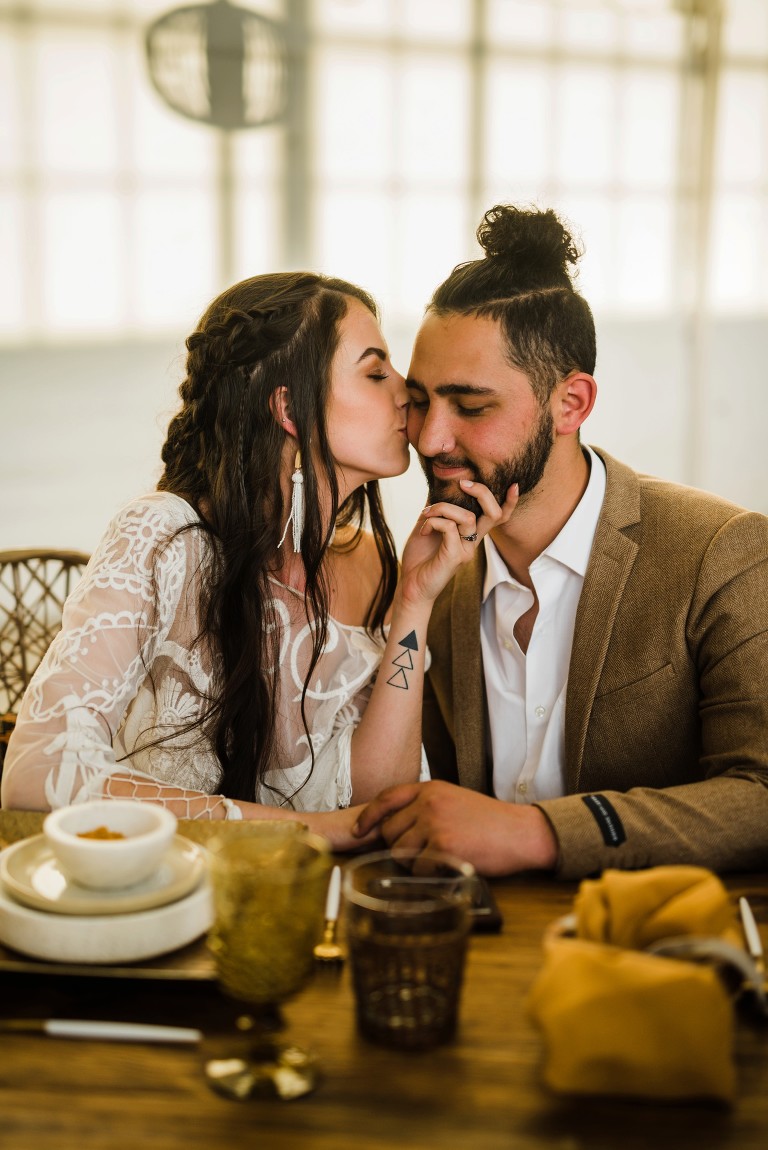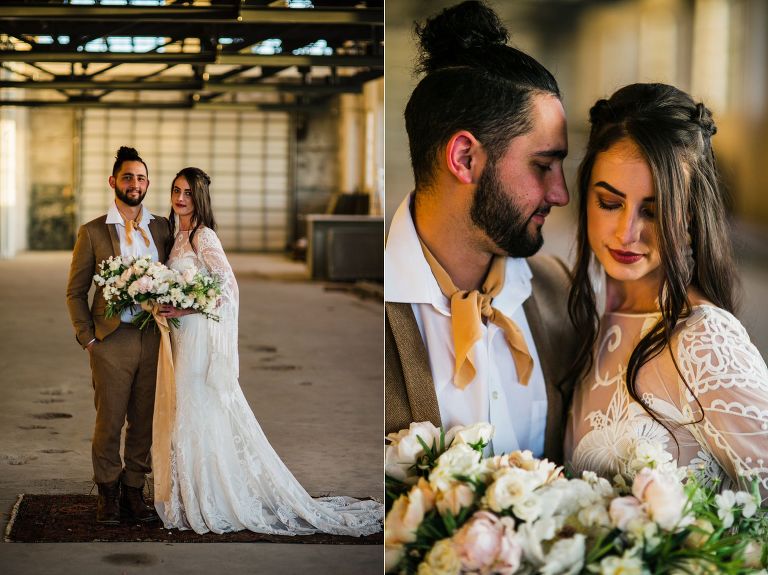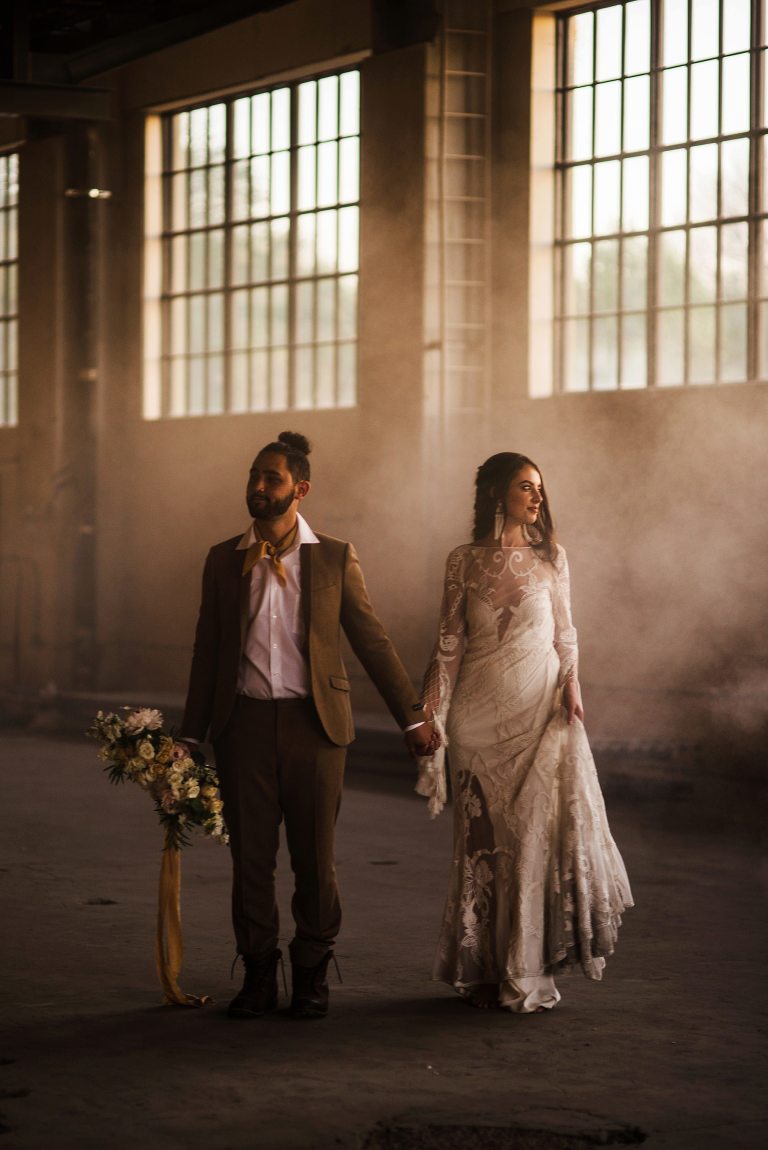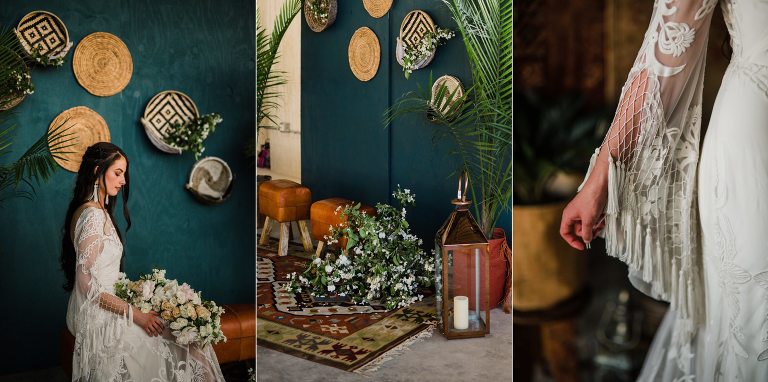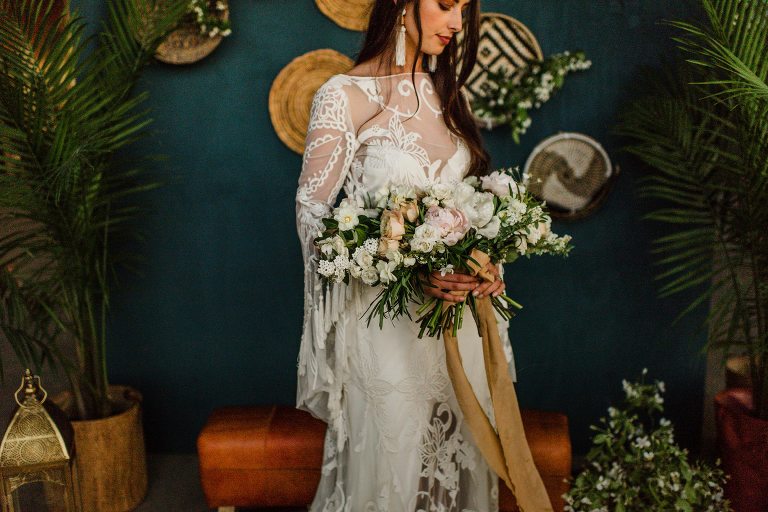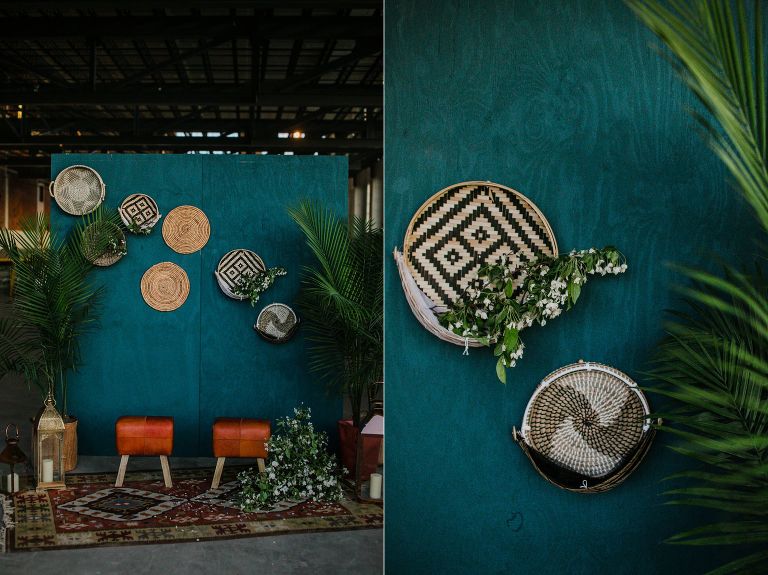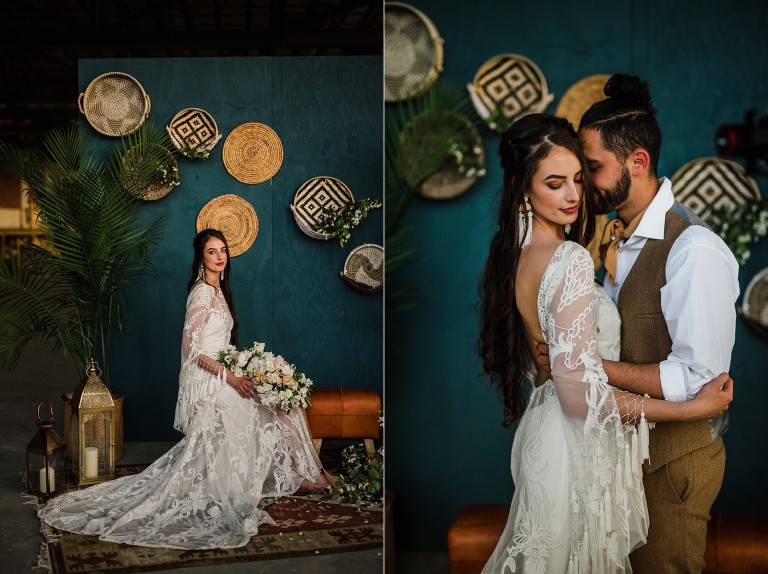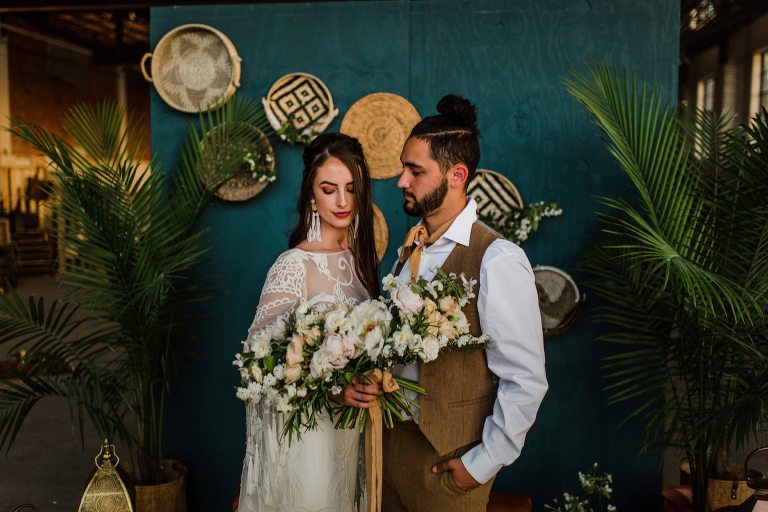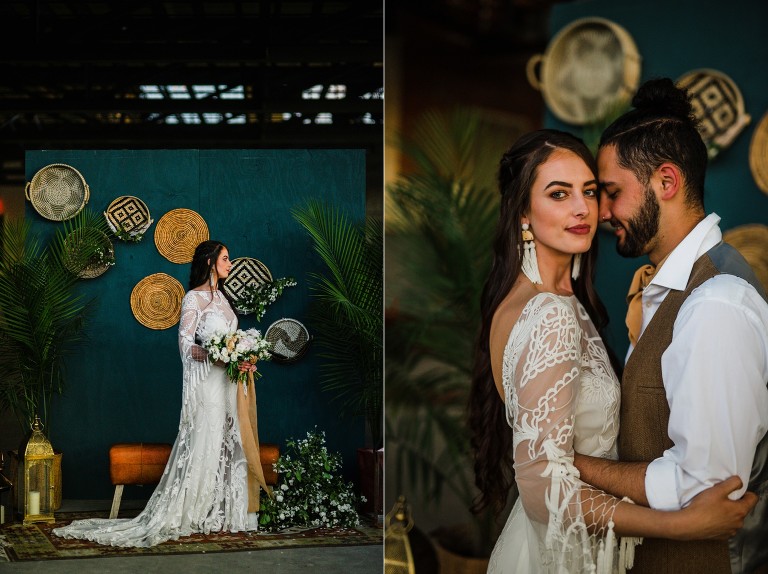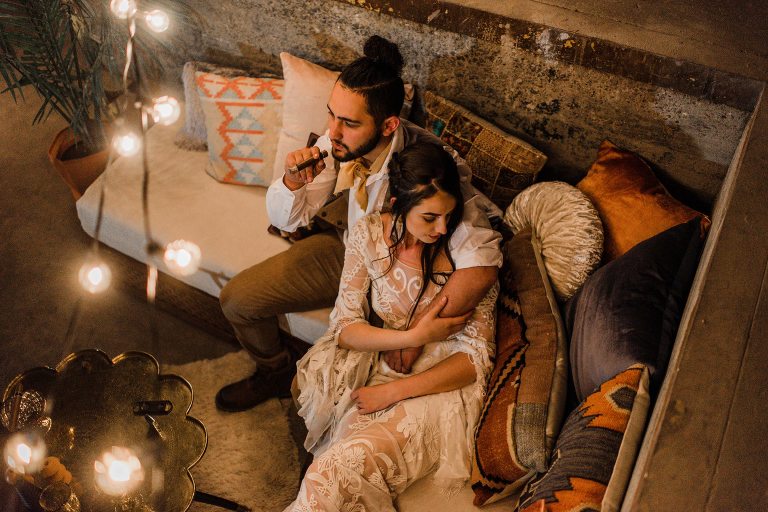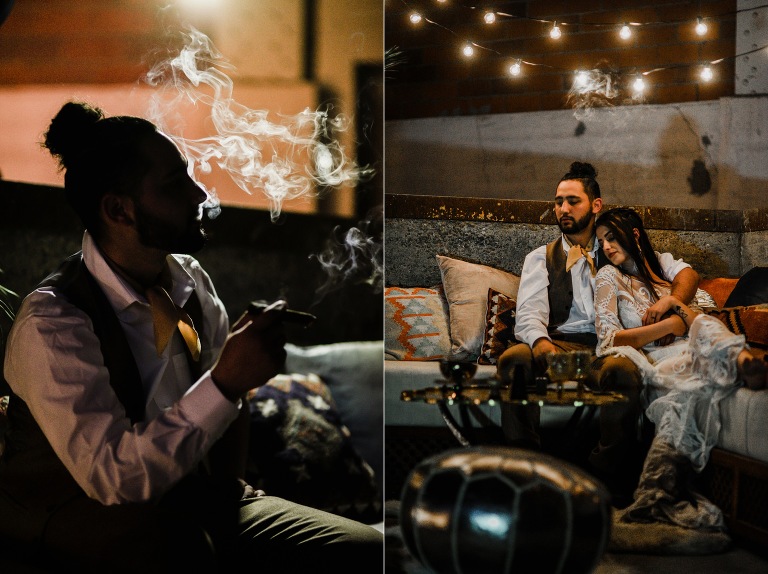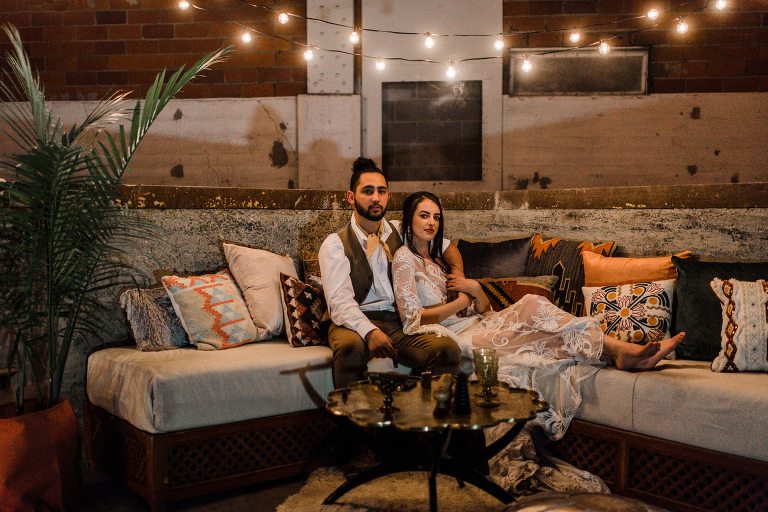 Photography: Love Hunters
Design & Styling: Maddox & Rose
Rentals: Queen City Vignette
Florals: State & Arrow
Ribbons + Scarf: Thistle & Thread Design
Calligraphy + Paper Goods: Riley & Ko
Leather Goods: Clayton & Crume
Wooden Goods: Rabbit Heart
HAMU: Jessica with JMichael's Spa & Salon
Dress: Rue De Siene Adelia Lune 
Dress Shop: The Dress Theory Nashville
Videography: Woodland & Ivory