This past Monday (April 30th) marked Kevin and I's 2-yr-anniversary! Since I never really shared more than a few wedding photos with the world, I figured I would take this as an opportunity to share some of our favorite images from the day! Better late than never right!?!!?
ABOUT OUR DAY:
As a destination-wedding photographer, the hardest decision I had to make with Kevin about our wedding was the location. Since we both love hiking, camping, and climbing, and are always seeking out our next travel adventure, initially, a small mountain wedding sounded like perfection. However, after counting the amount of family and friends we wanted to ensure were there and crunching the numbers, we knew something closer to home would the best option for our budget. Instead we chose to get married at The Pointe, a repurposed warehouse building with an urban loft feel. It was the perfect blank slate to bring our vision to life: a simple, yet elegant wedding that portrayed our love for the outdoors and adventure, as well as our love for a great party.
We decided to bring the outdoors in by filling the space with lots of greenery. To save money on décor, we used our love of thrifting to gather all of our candlestick holders and vases, made our own wooden boxes, as well constructed our own copper backdrop; all of which I now use to rent out to my own brides.
We worked to have a lot of personal touches to each aspect of the wedding. I was so lucky to have my maid of honor and bridesmaid create the perfect hand-drawn invitation and a friend make a distinctive program that showcased what each wedding party attendant was wearing. Having the bridesmaid's choose different dresses in different colors ended up being a little more difficult than I thought to organize, but was definitely worth the effort in the end since it became of my favorite details from the day!
Although I was bummed the sun did not come out to play for portrait time, the rainy morning added to the ease of the day, and since it was scheduled to rain all day our photographer suggested we rent an Oliphant backdrop and have a small studio session. We definitely love the unique touch this put on our portrait session.
FAVORITE MEMORIES:
The Ceremony – After being in attendance of numerous wedding ceremonies, there were a few things I knew I definitely wanted to incorporate. The first was live music and the second was to have someone that knows us officiate our wedding.
We had a small two-person band from Nashville put their own twist on our ceremony music. Moments before I was to walk down the aisle, they started to sing their version of "Better Together" by Jack Johnson and a wave of emotion and excitement hit me and immediately led me to tear up. Both Kevin and I are naturally not the crying type, so when I later found out that he experienced the exact same emotions in that moment, it made the memory that much sweeter.
Since Kevin and I went to high school together, we have a lot of mutual friends, but only Wes, a shared friend from high school, came to mind when we thought about asking someone to take on the job of our officiant. Prior to the wedding, we both met with Wes separately to tell him "our side" of the story, as well as just talk about marriage and what we were most excited for. Wes could not have done a better job of telling our story, keeping things light, and keeping our guests engaged as we made our vows to one another. The ceremony was perfectly us.
MUSIC CHOICES:
Processional
– Parents and grandparents, Kevin and Officiant – Better Together – Us The Duo (Band – Stacy & Nick)
– Bridal Party – Stand By Me – Ben E King (Band – Stacy & Nick)
– Bride & Dad – Ben Folds – I am the Luckiest (Band – Stacy & Nick)
Recessional – You Make My Dreams Come True – Daryl Hall & John Oates (PLAYED BY THE DJ)
First Dance – You're My Best Friend – The Once Version (Band – Stacy & Nick)
ADVICE:
Being so involved in the wedding industry was both a blessing and a curse when it came time to plan my own wedding. It was wonderful already having countless ideas after seeing both the dos and the don'ts at so many weddings, however, this also made me feel a lot of "pressure" to have the "perfect" wedding. At first I felt like I needed to have every aspect of the wedding figured out right away so that I could have time to make each vision come to life. The truth is, if you let things fall into place, they will.
The hardest thing for me was finding the perfect dress. I had a vision and every time I tried something on, I simply didn't feel like myself. After trying on dress after dress, I decided to have someone bring my vision to life and have my dream gown custom made.
Lastly, have as much of a relaxed day as possible. Hire an amazing team of vendors that can take care of you, bring your vision to life, and allow you to fully step back the day of. I was lucky enough to have personally worked with each and everyone of my vendors beforehand, which lead me to have no doubt I was in great hands.
Photography by my talented friends Erin Trimble & Natalia Bishop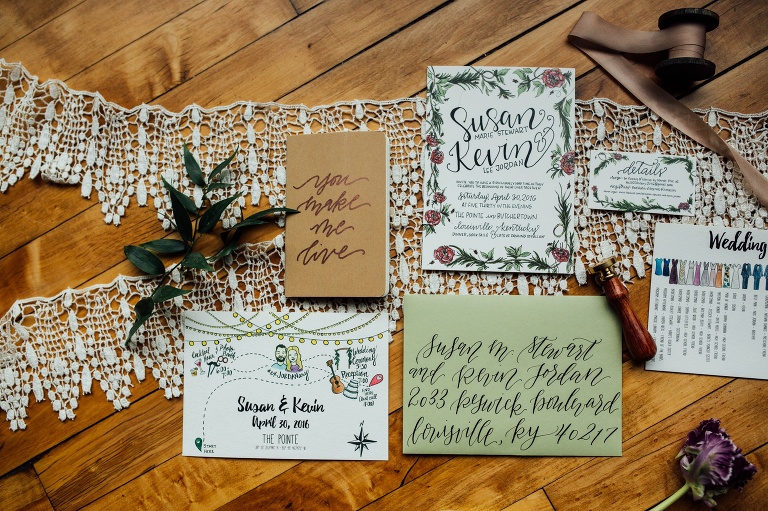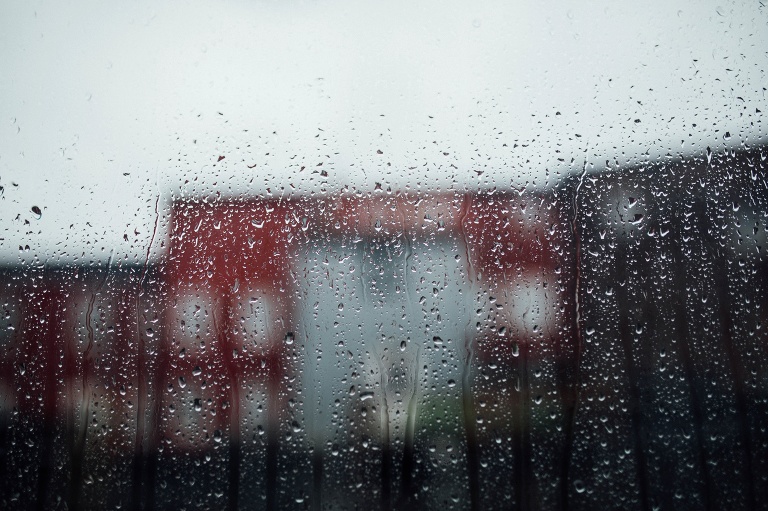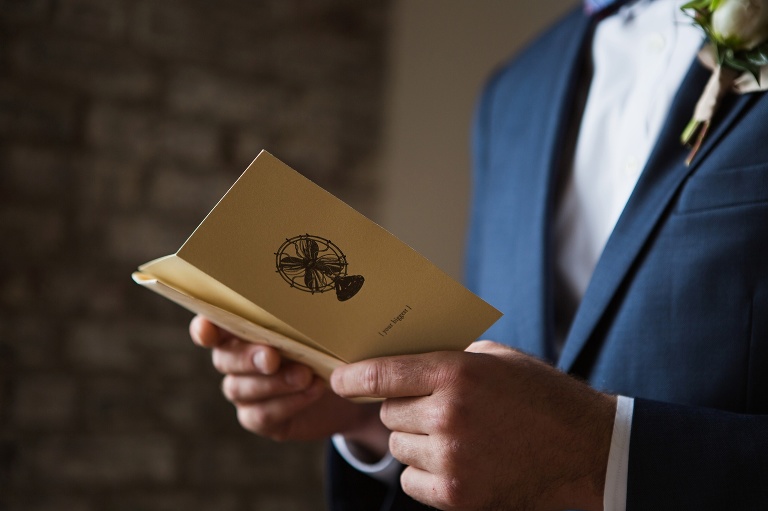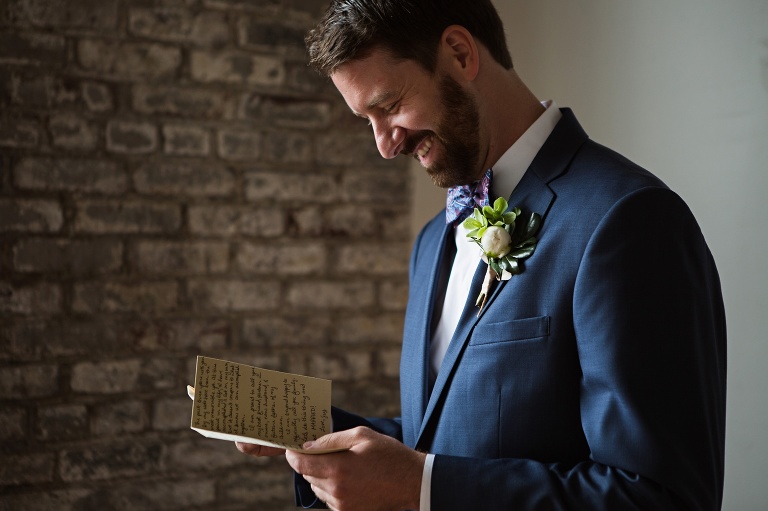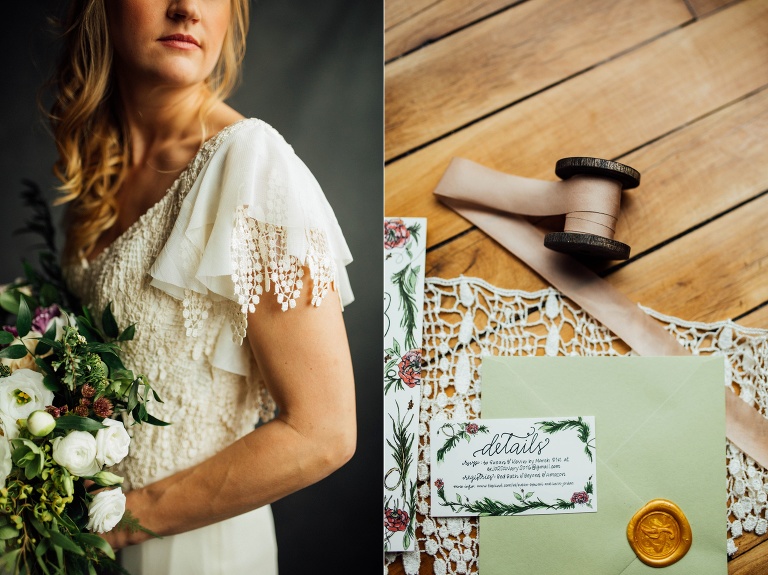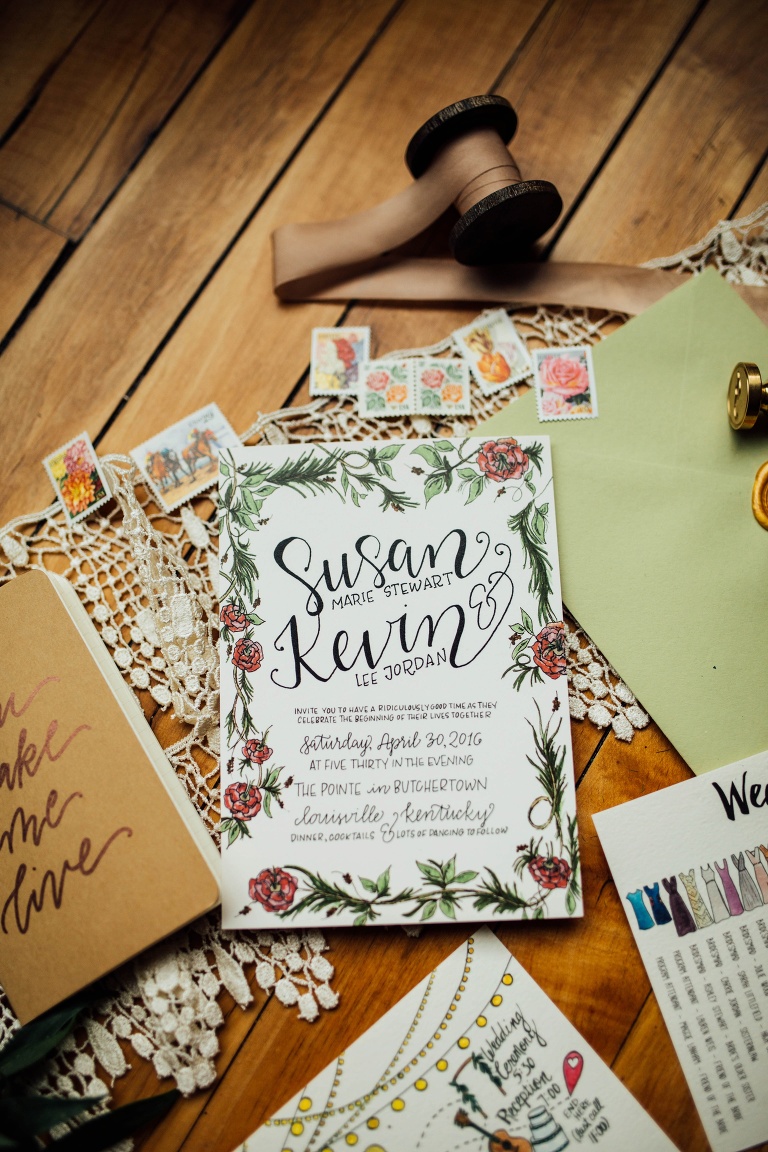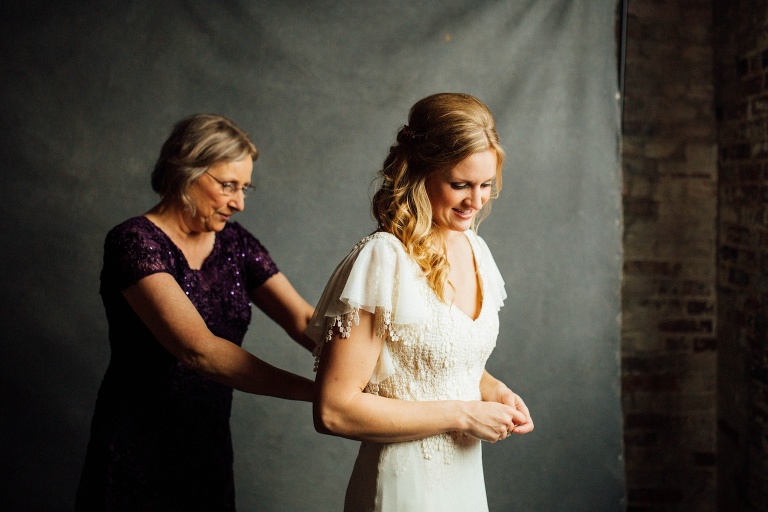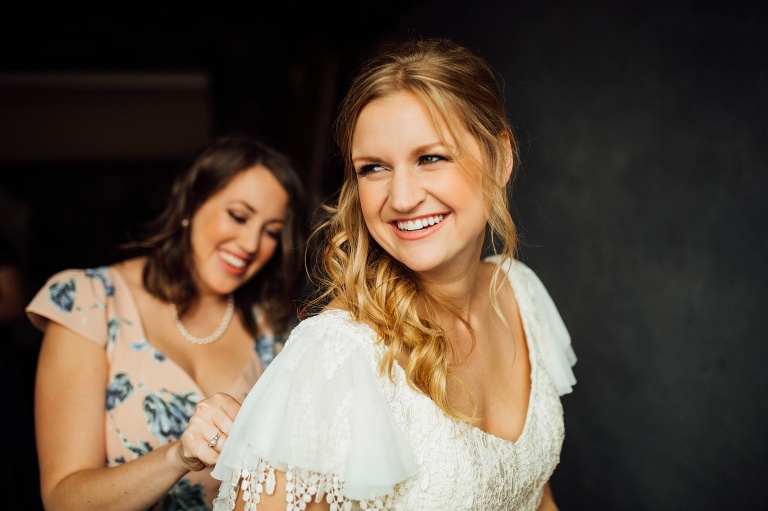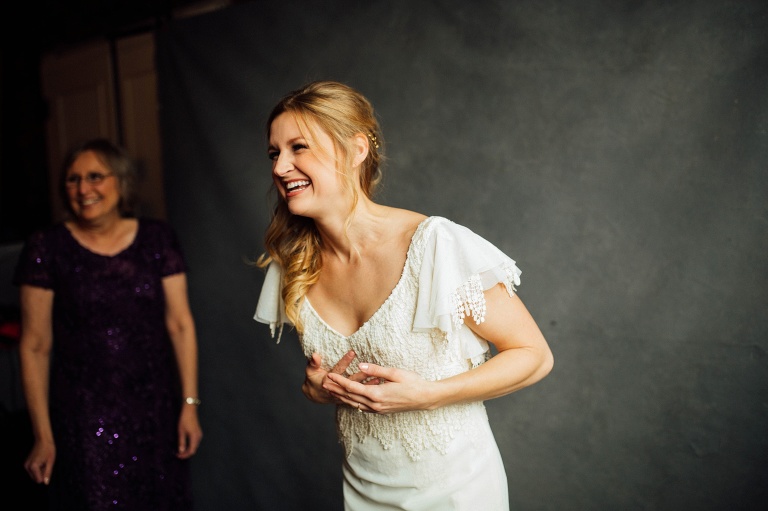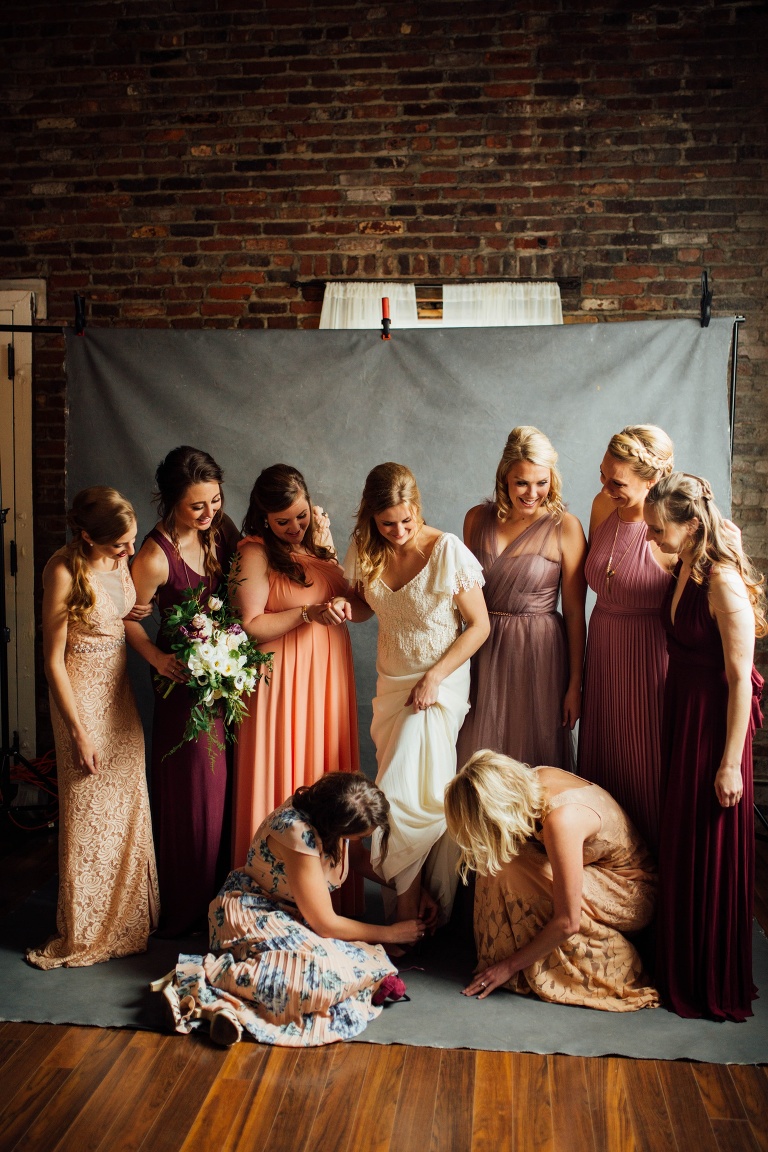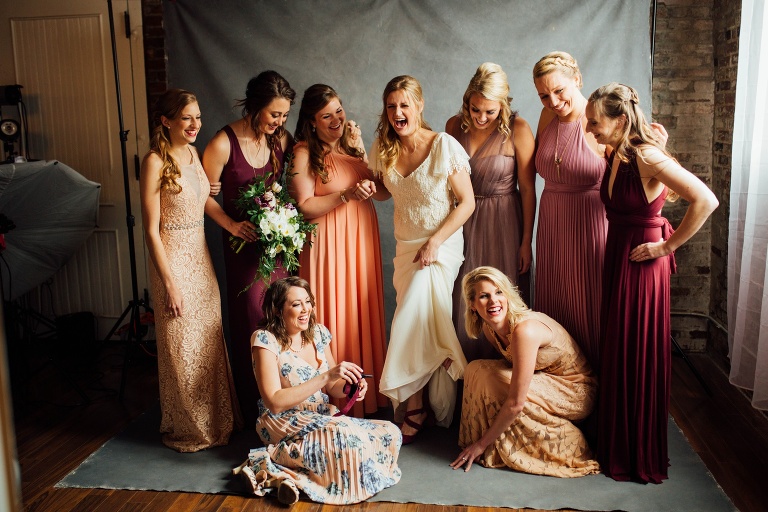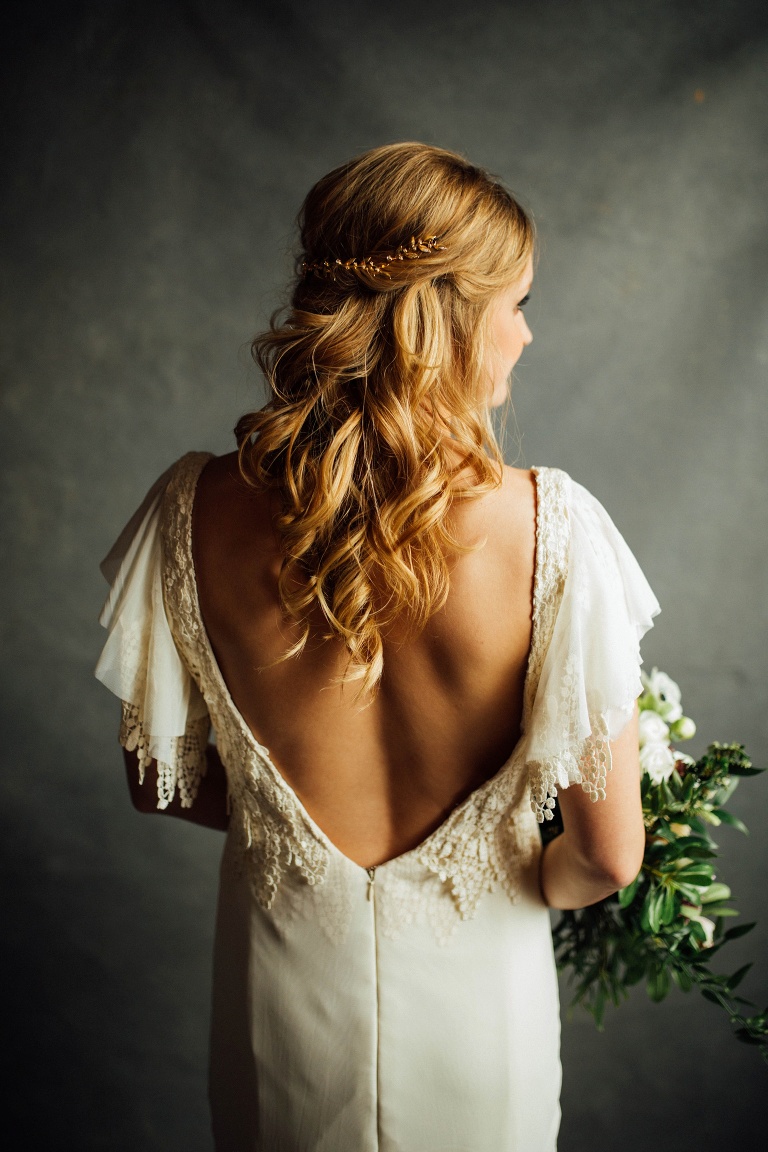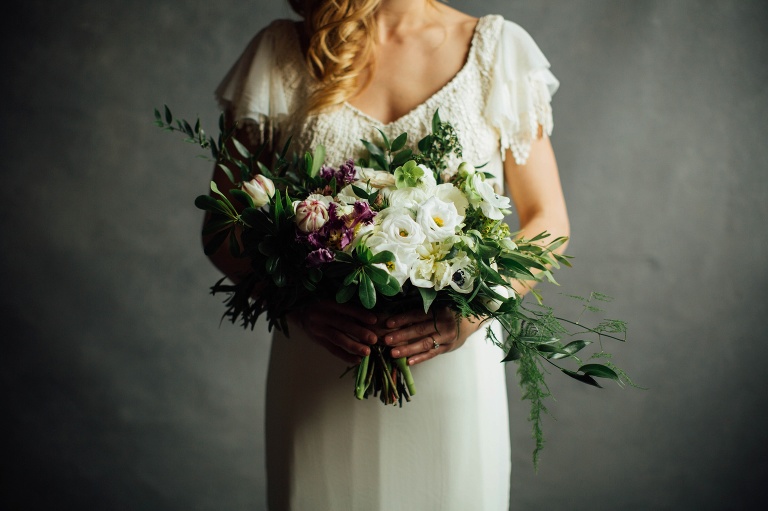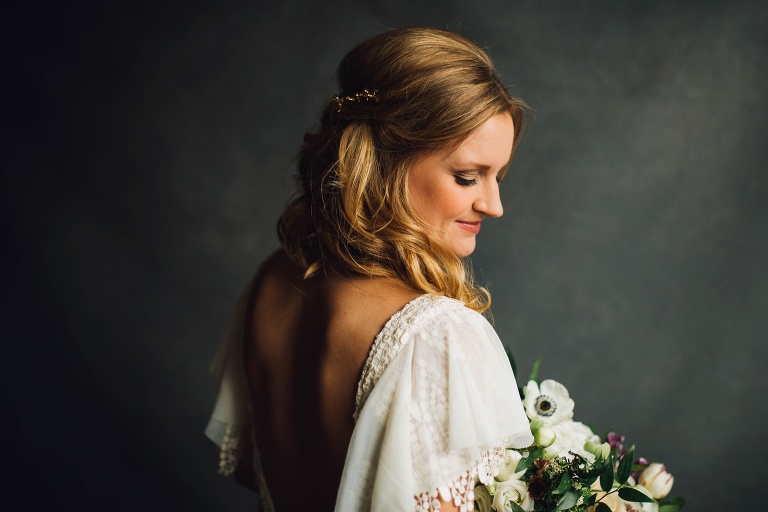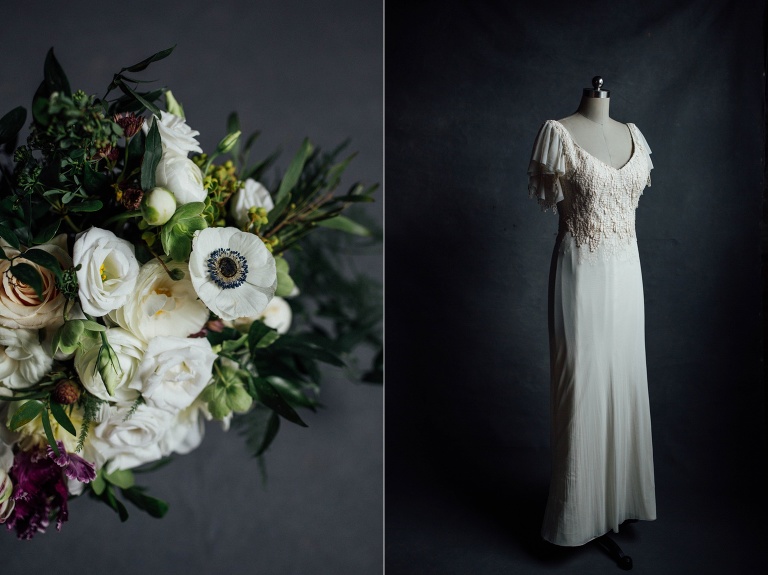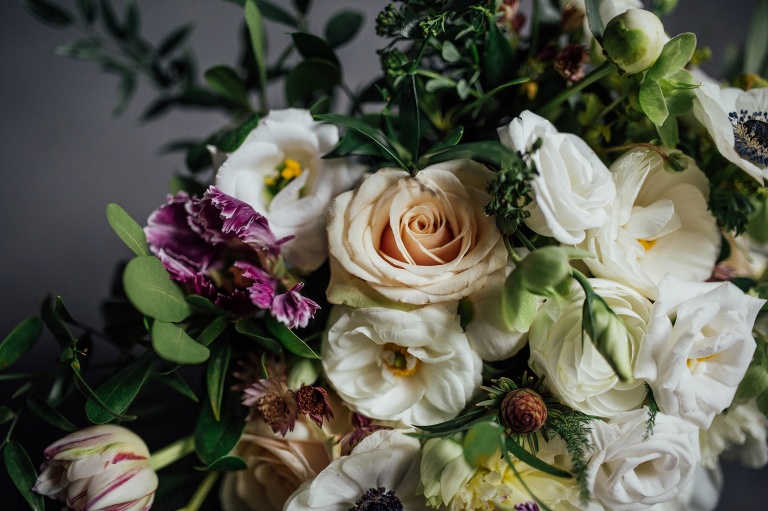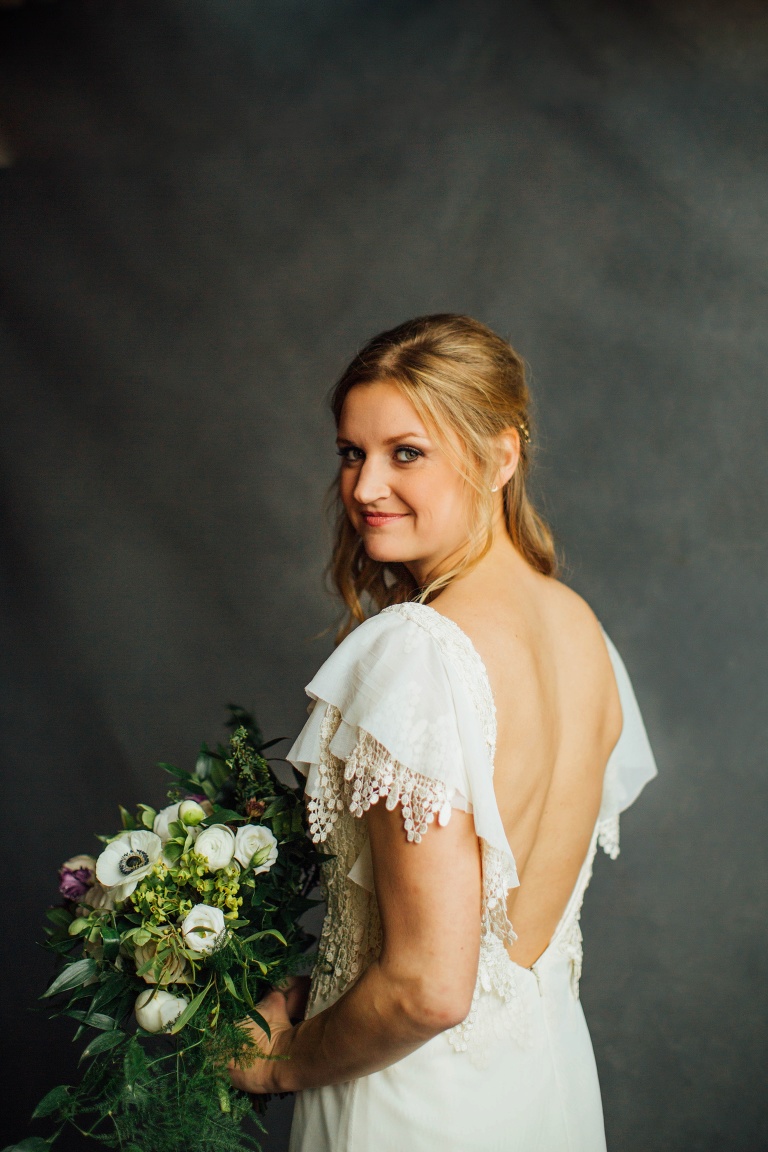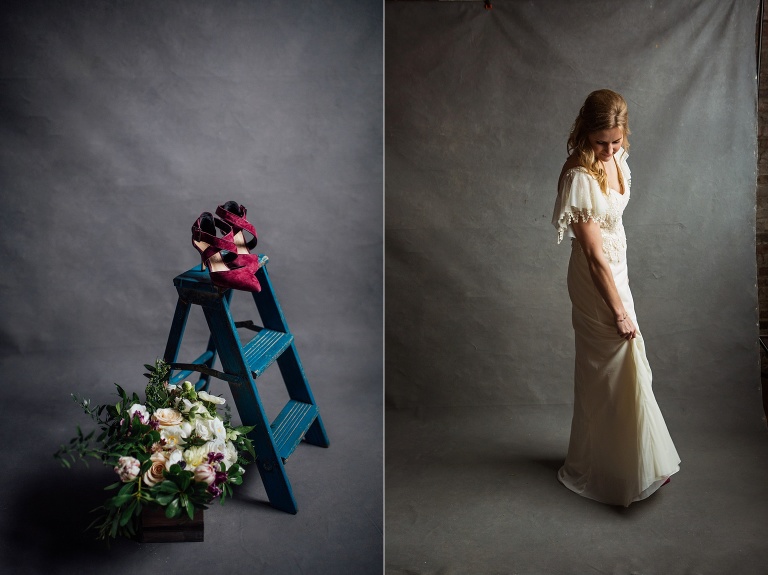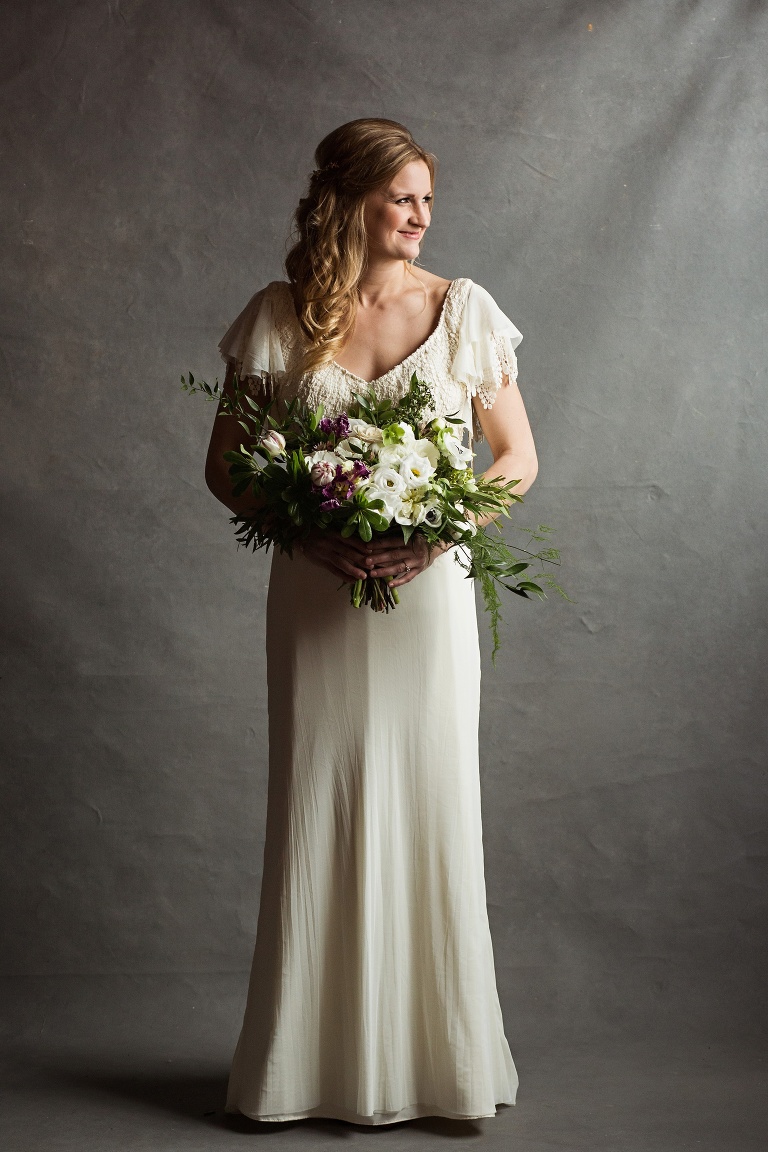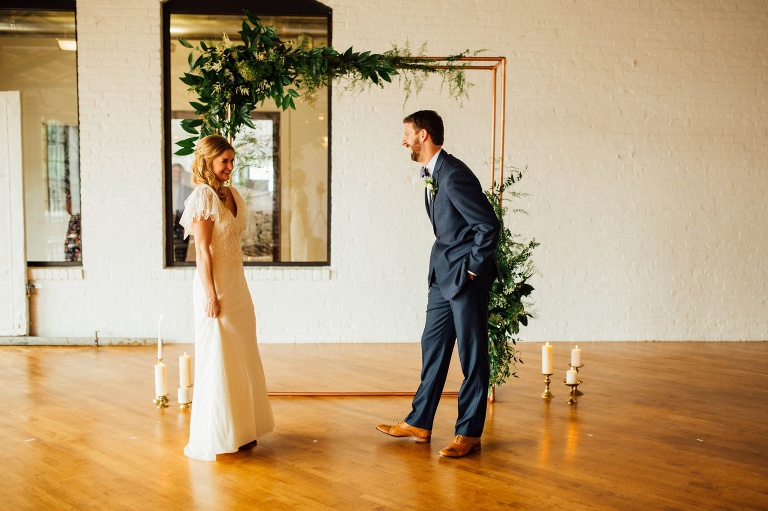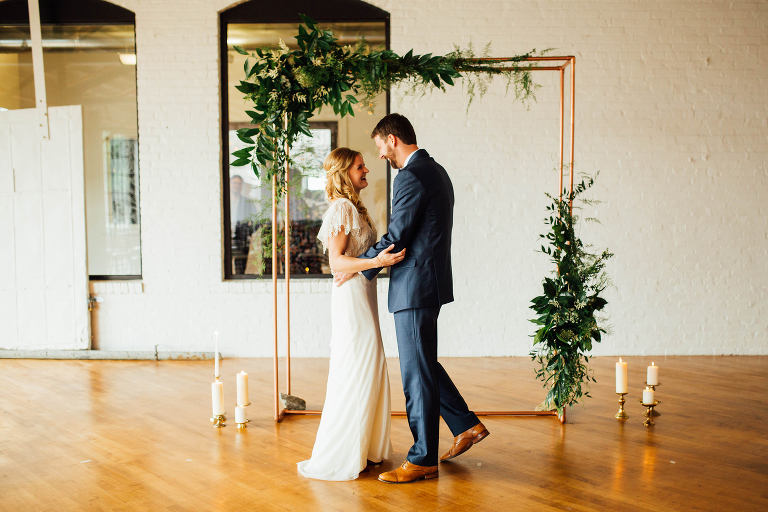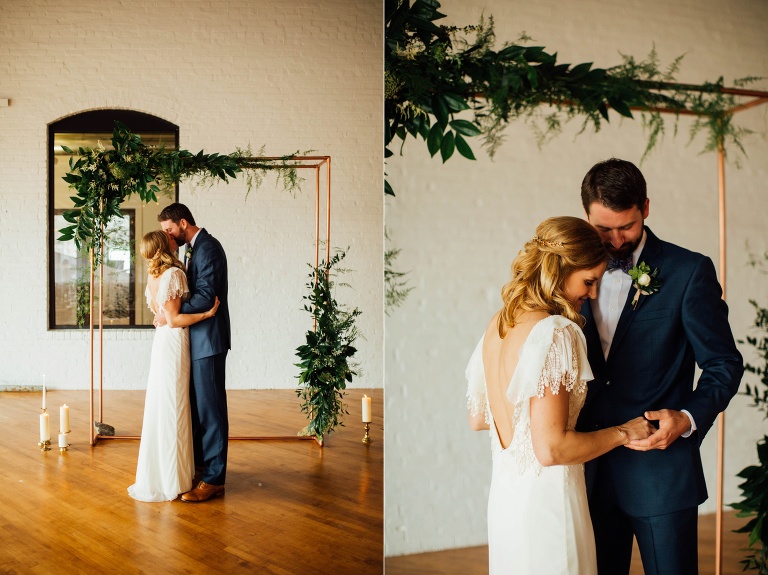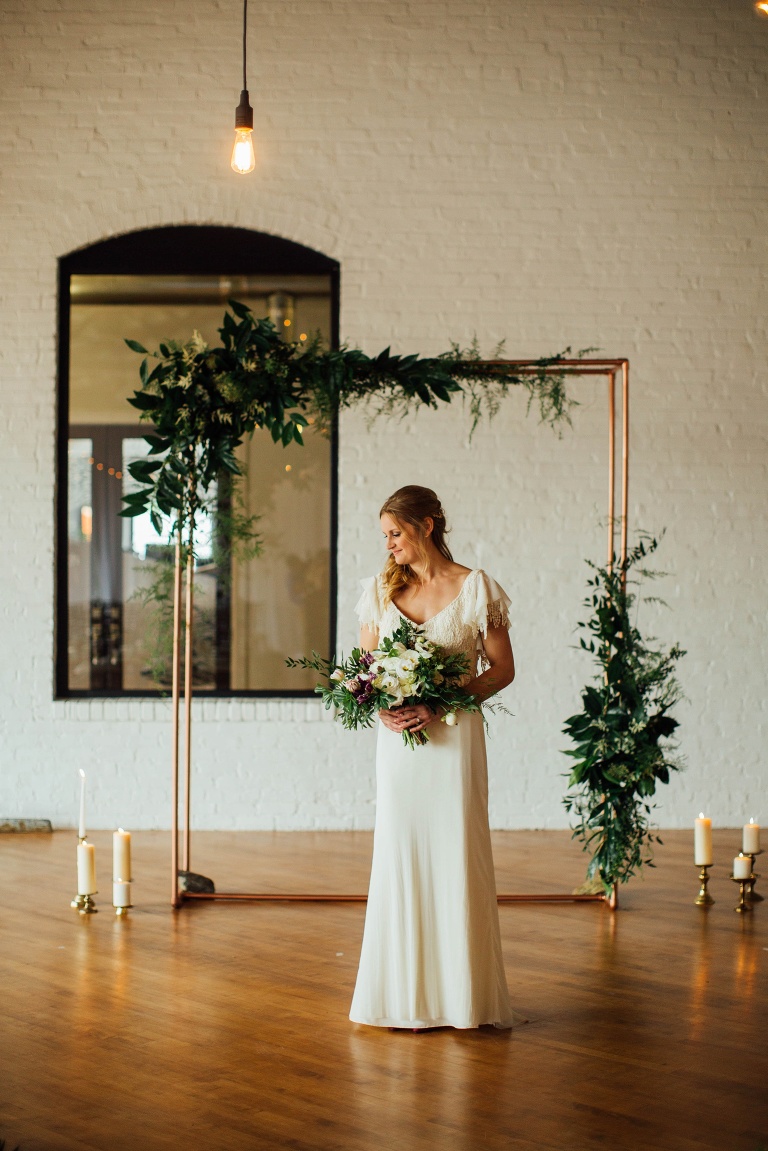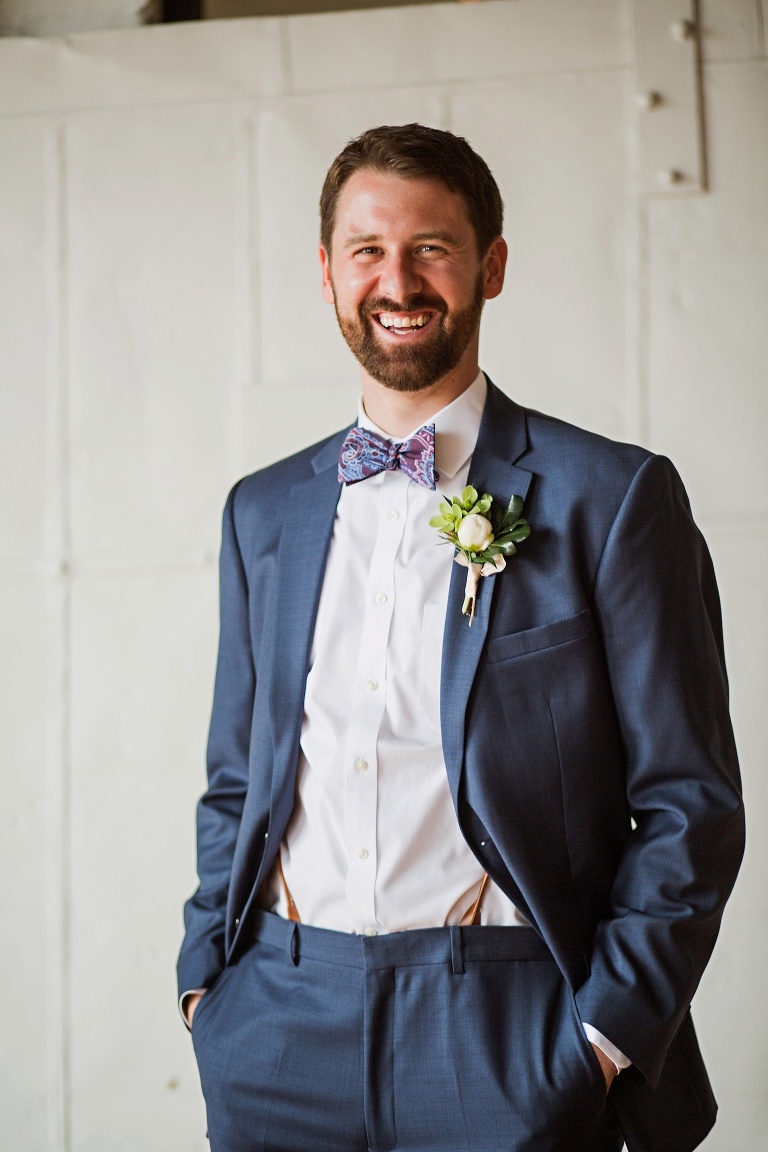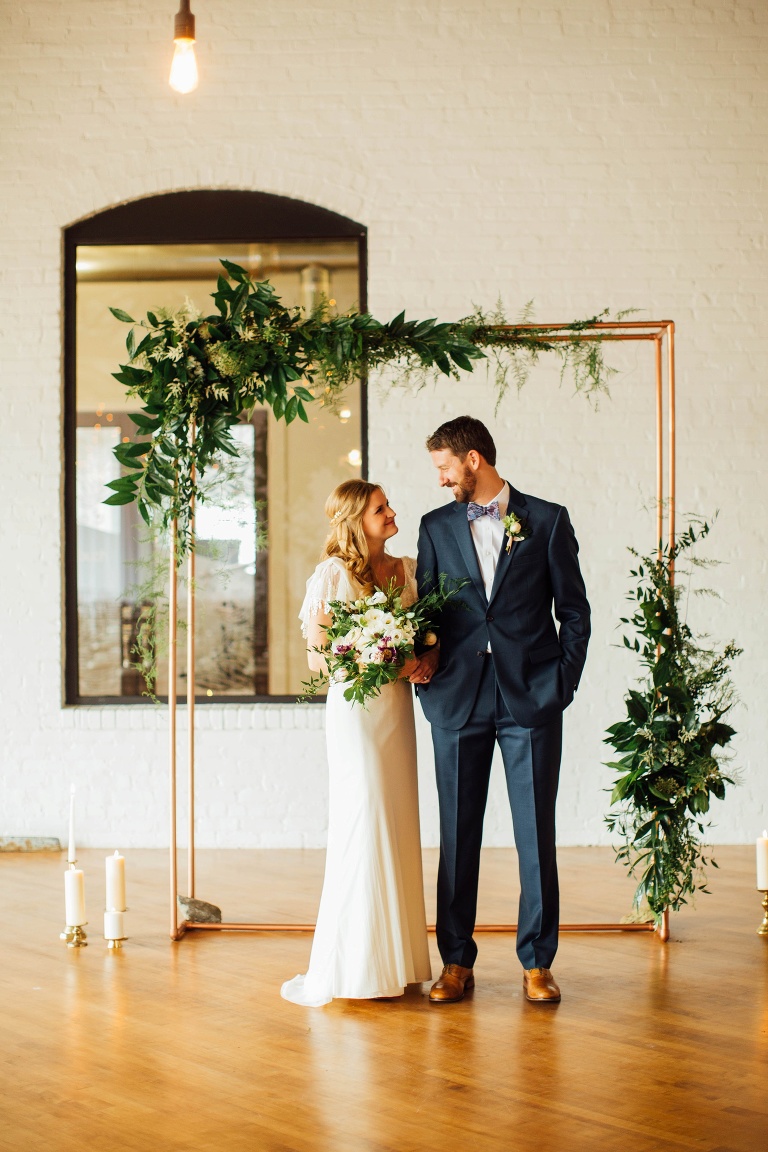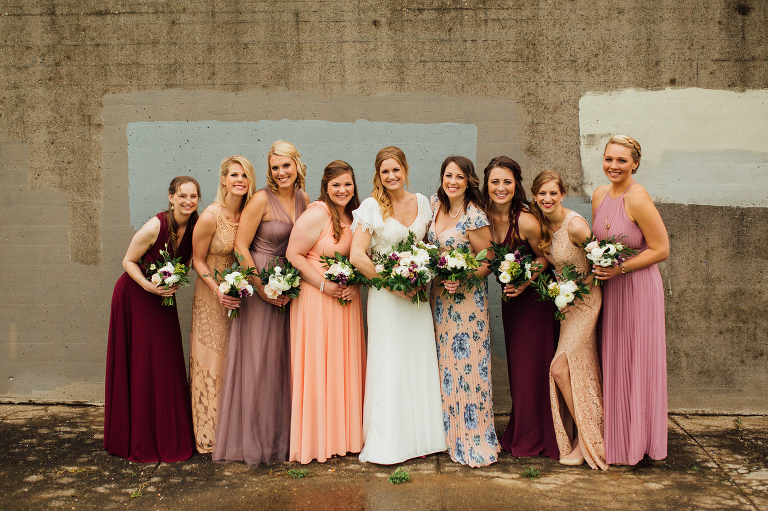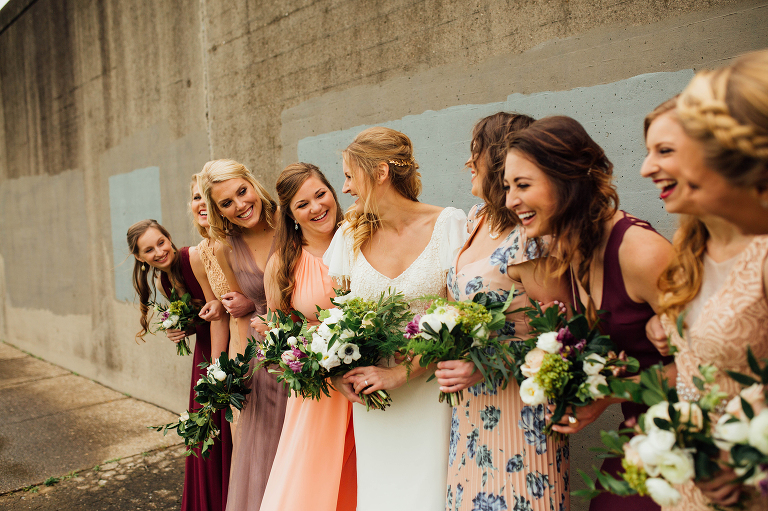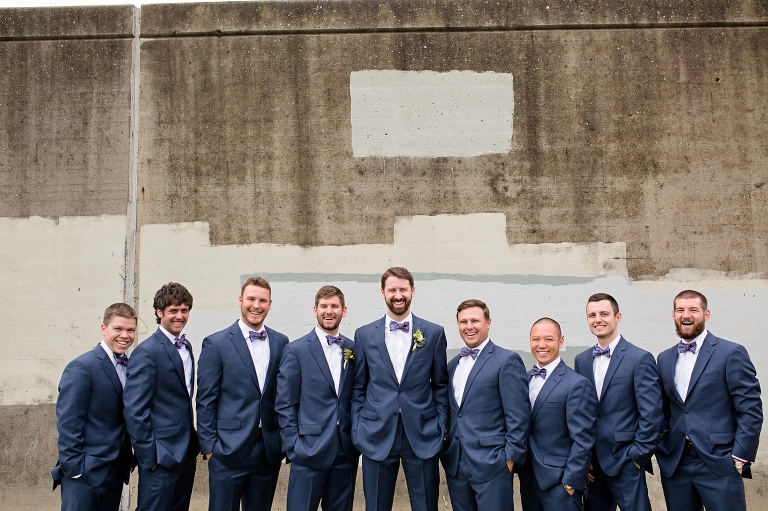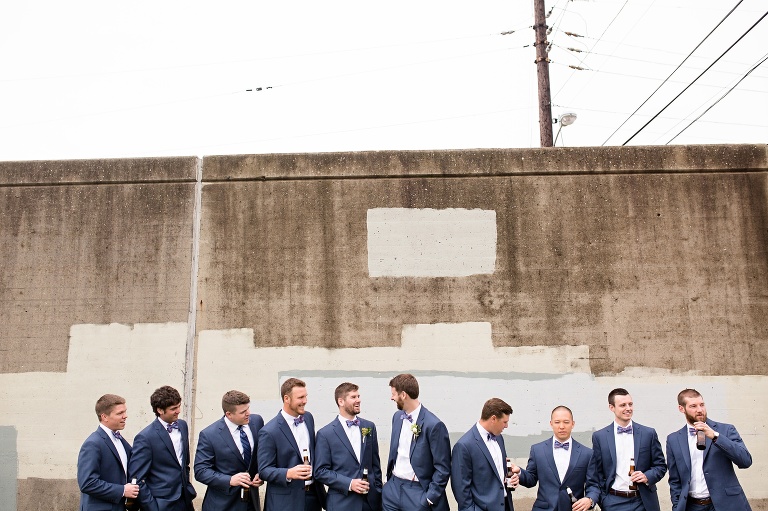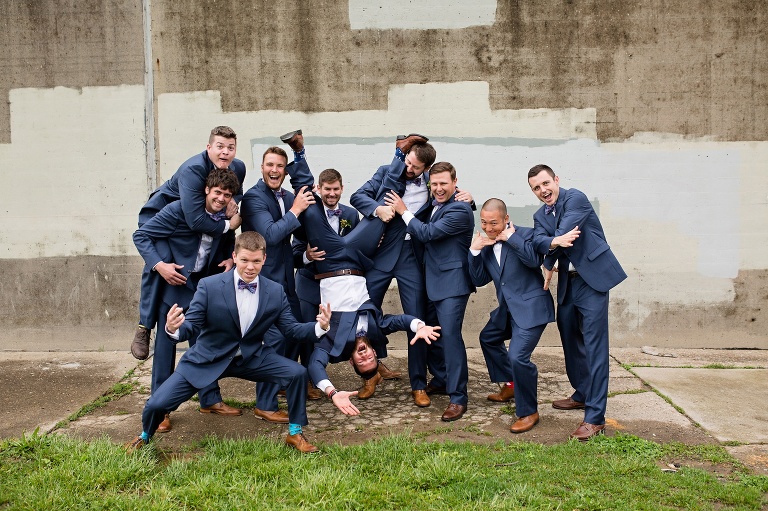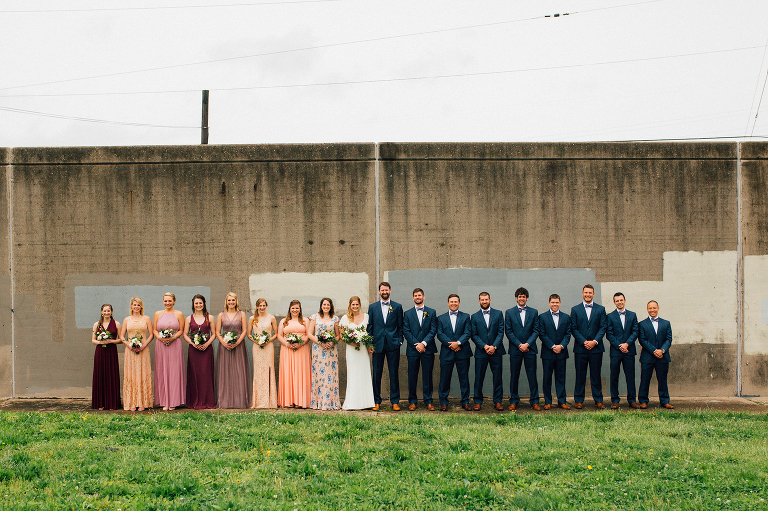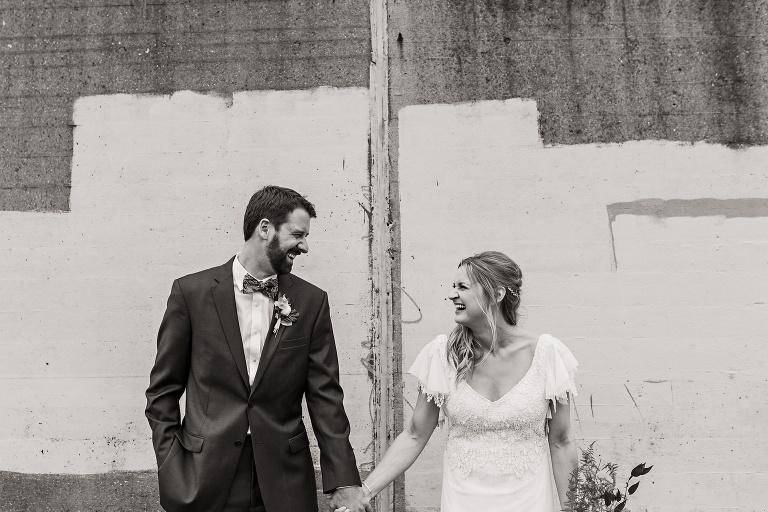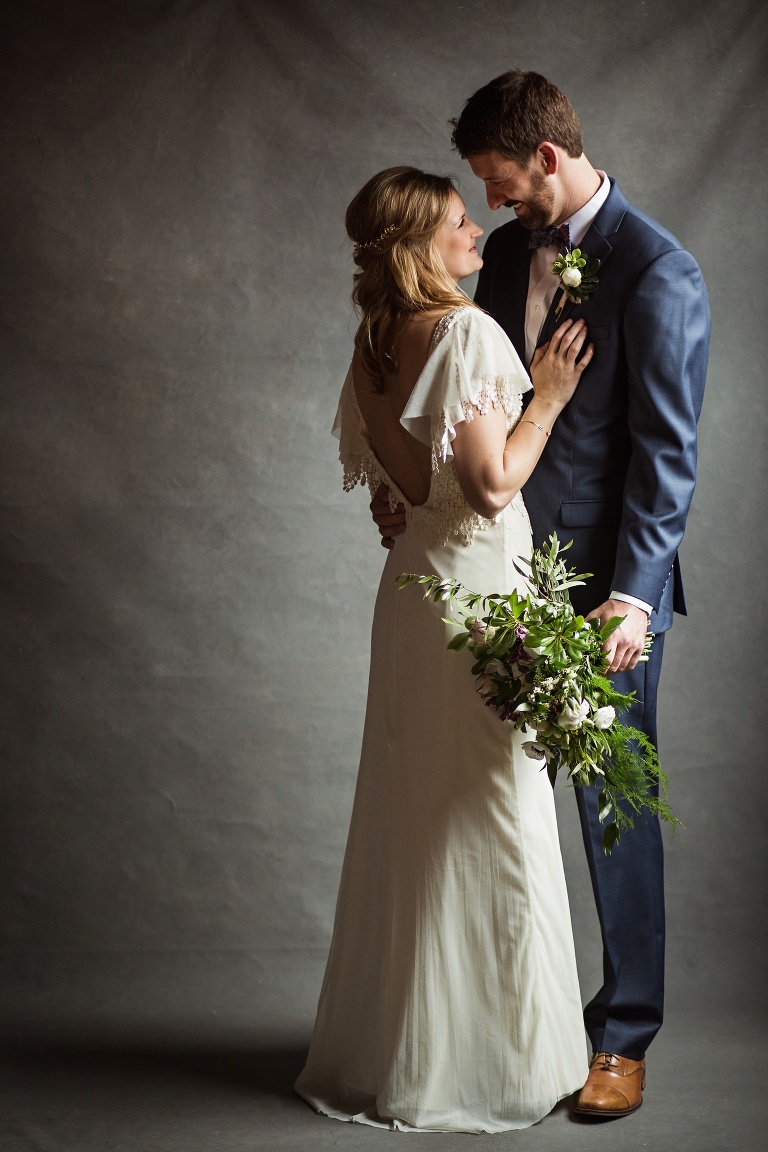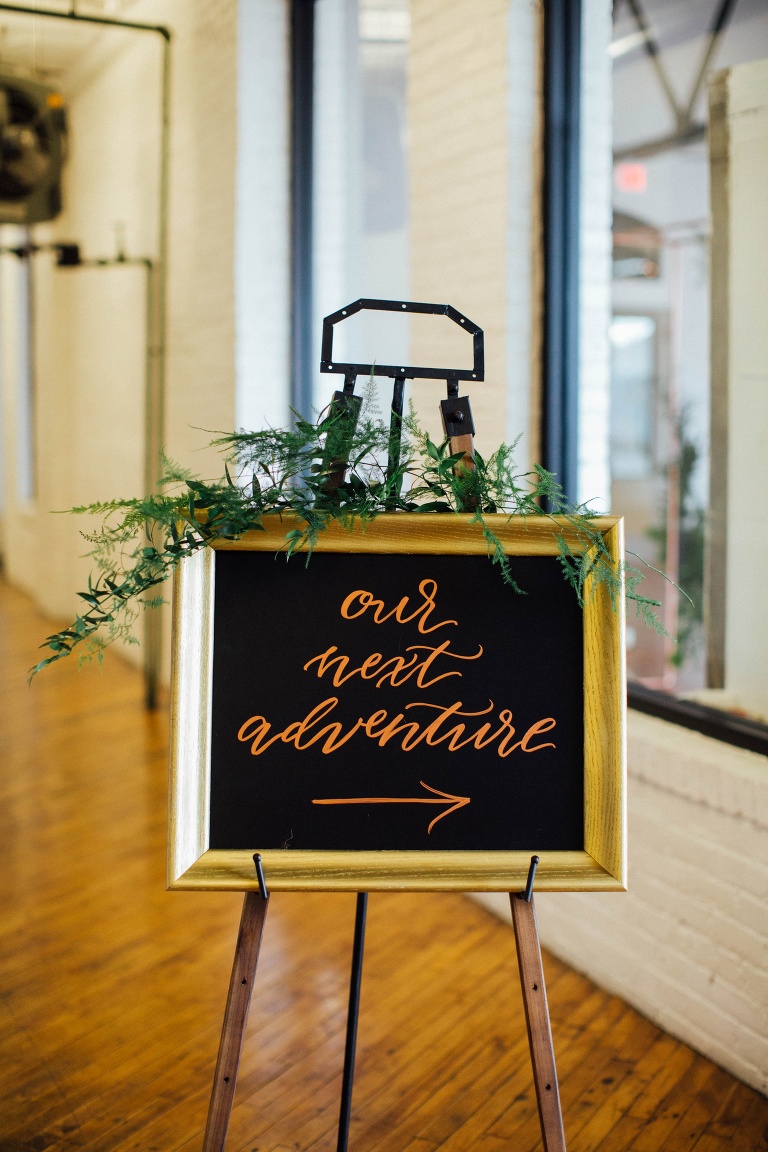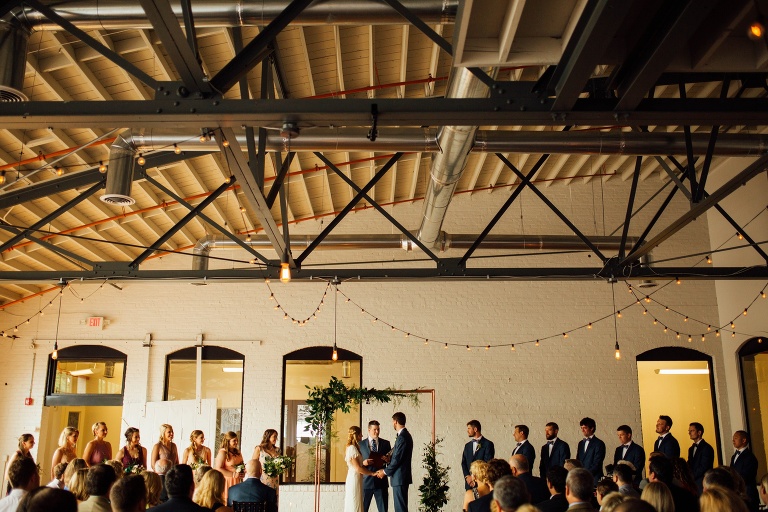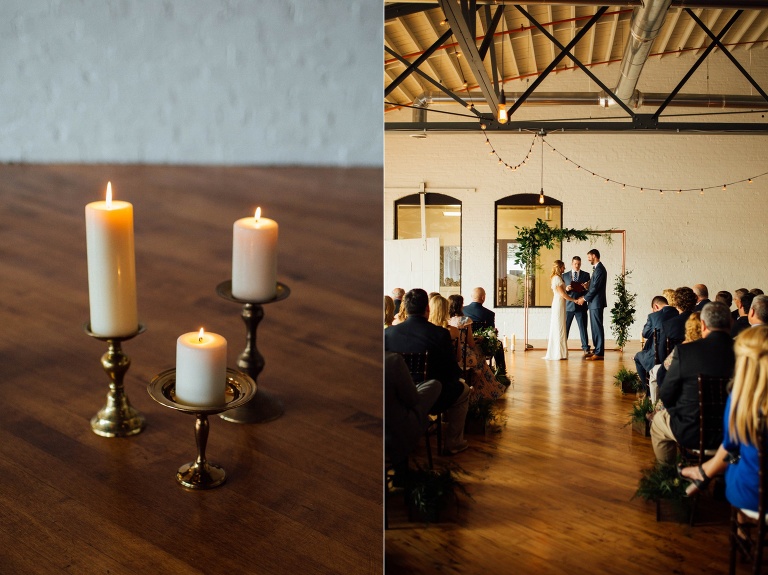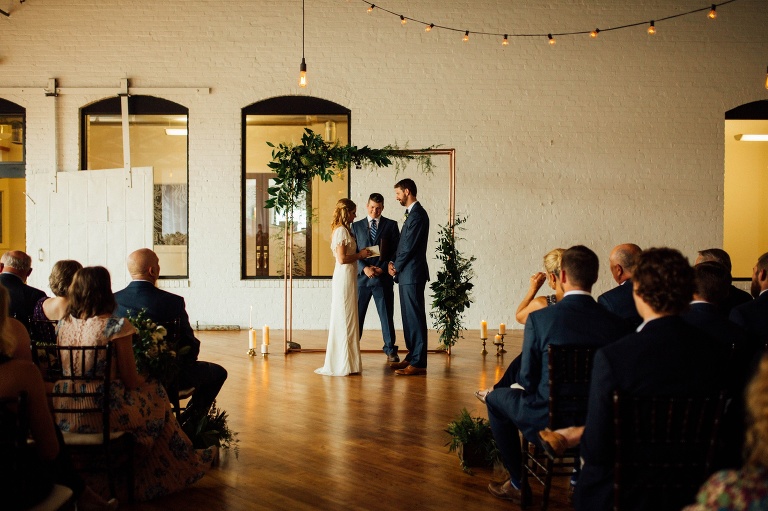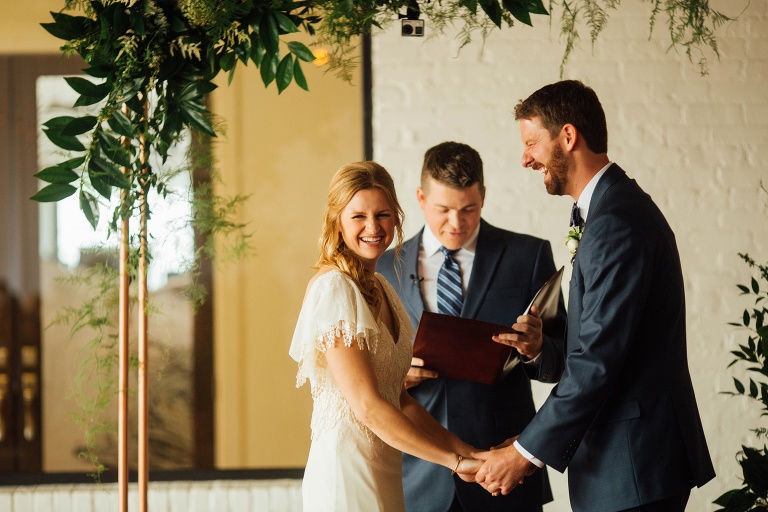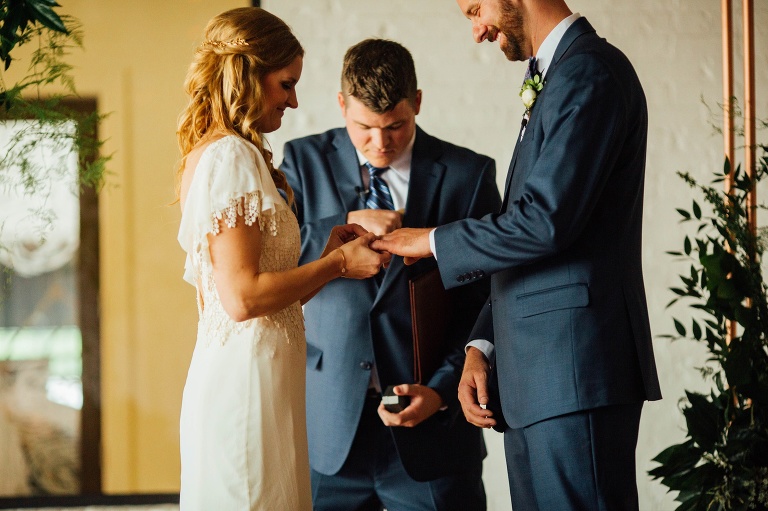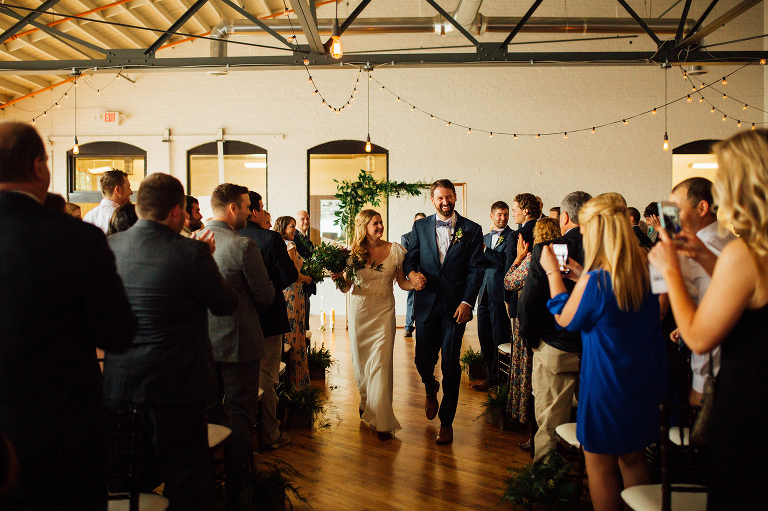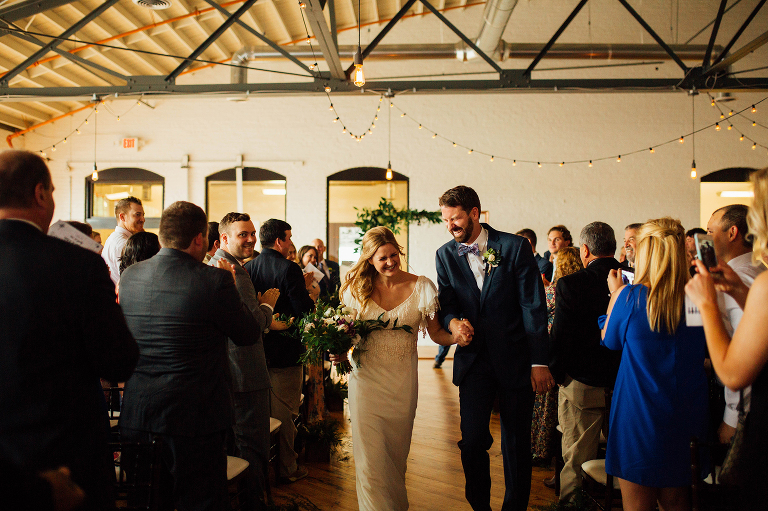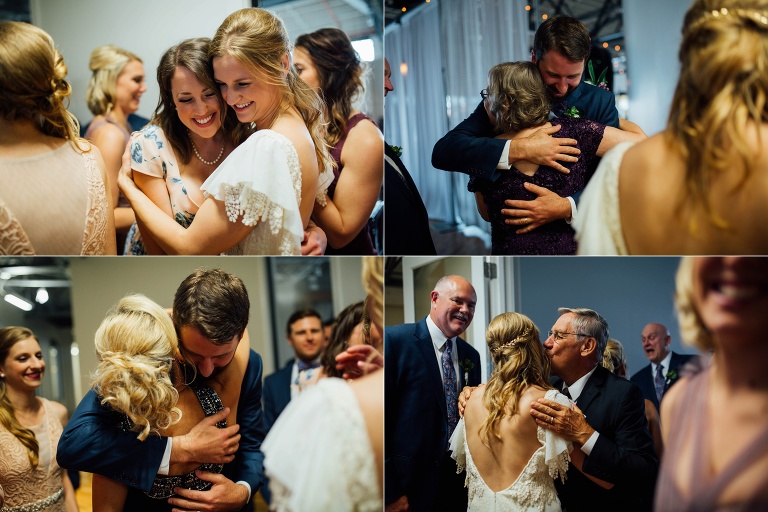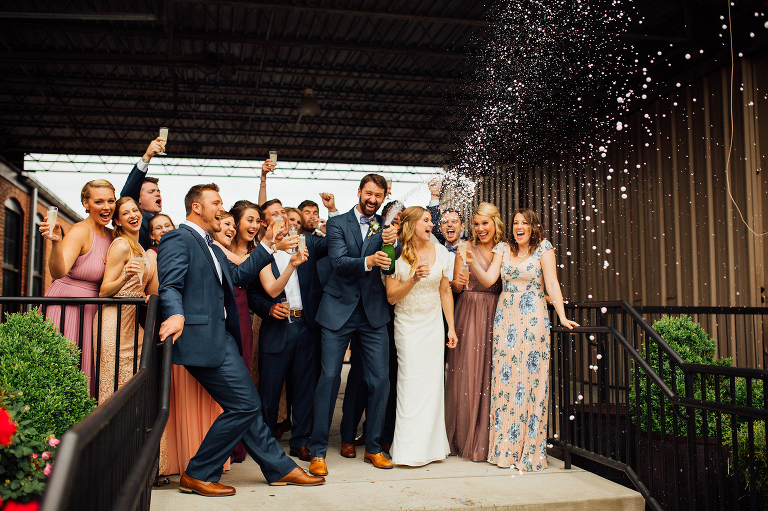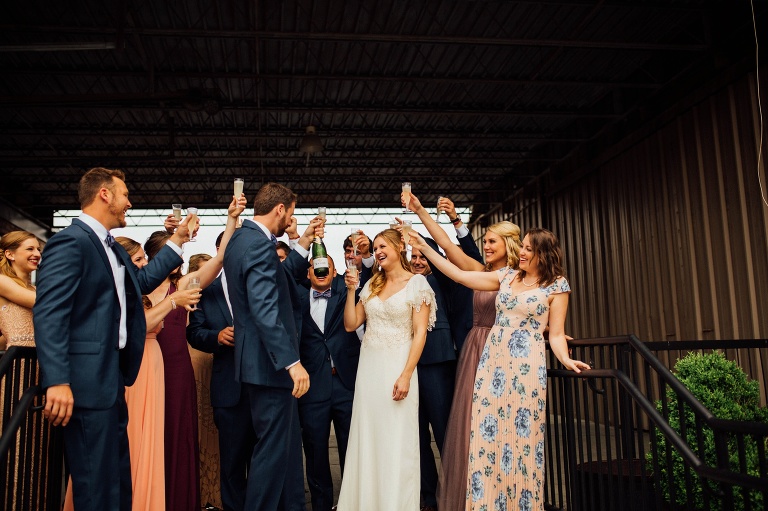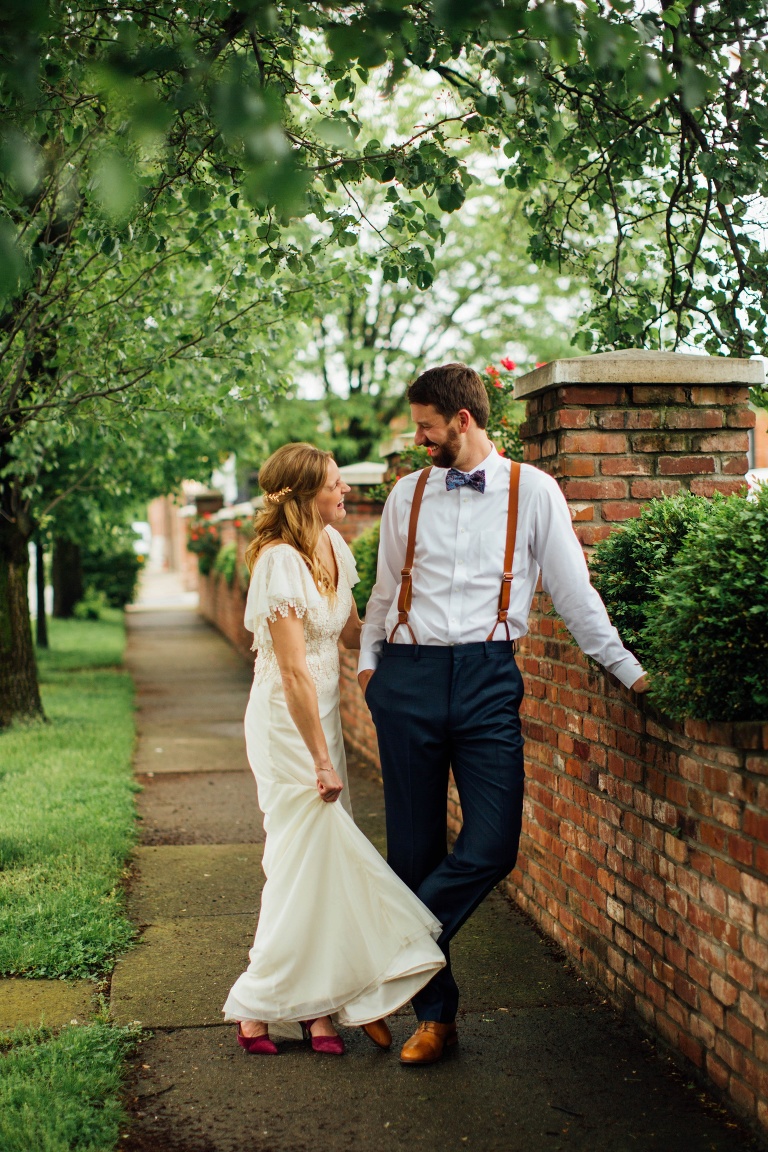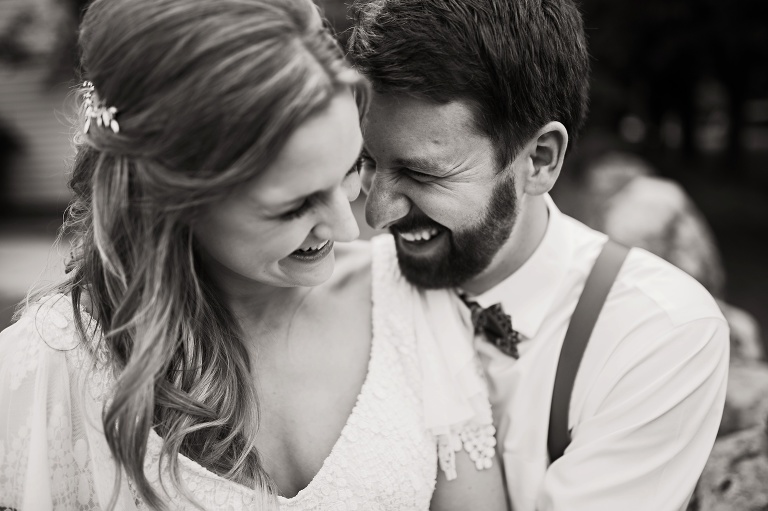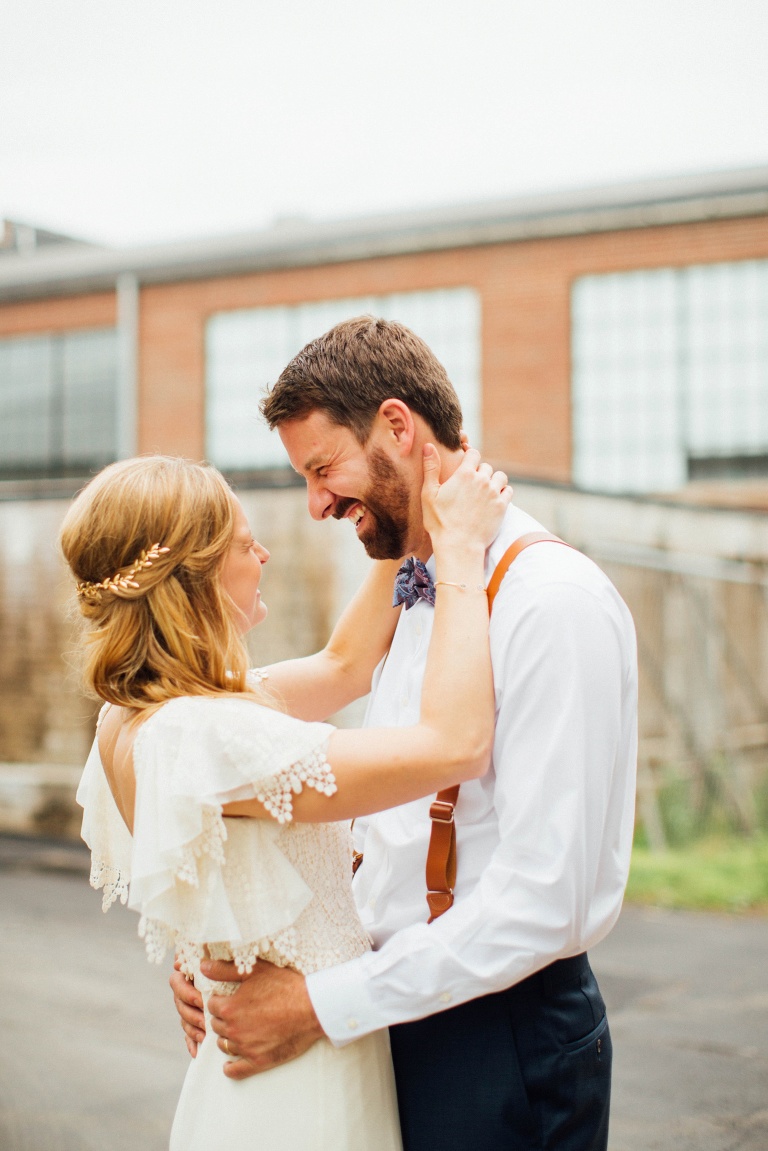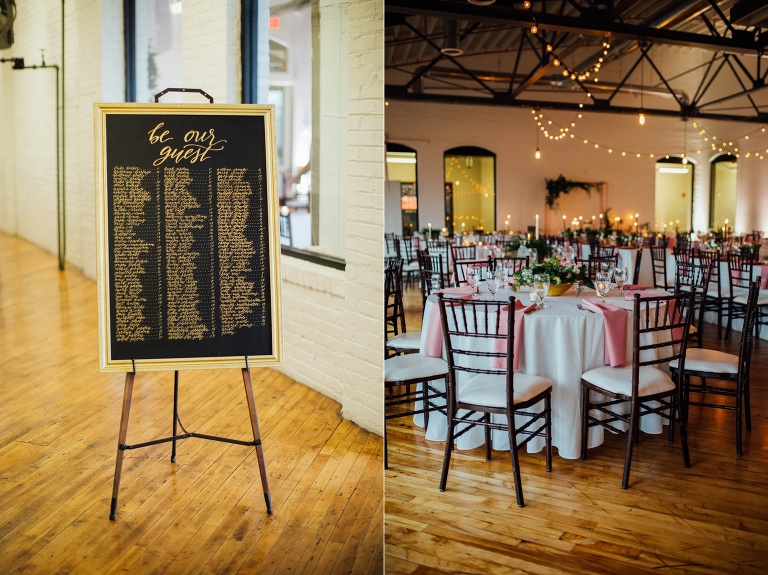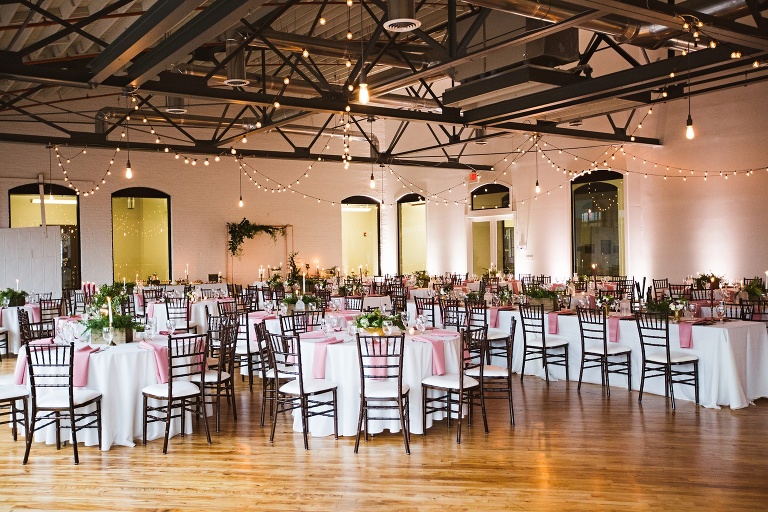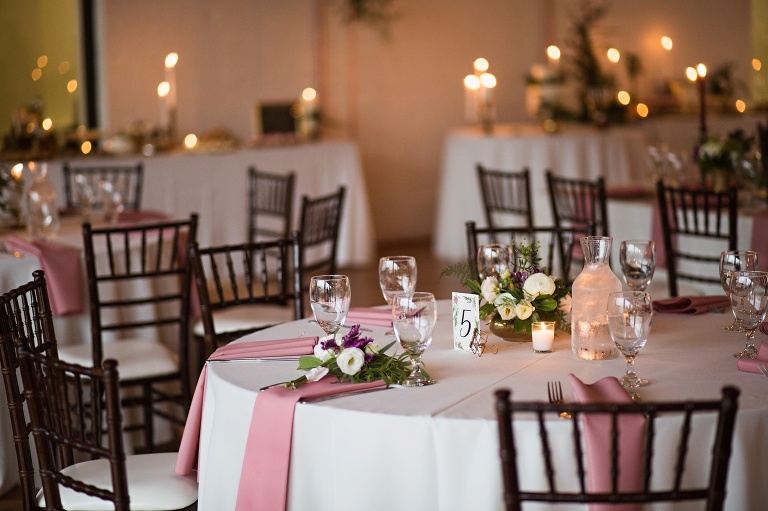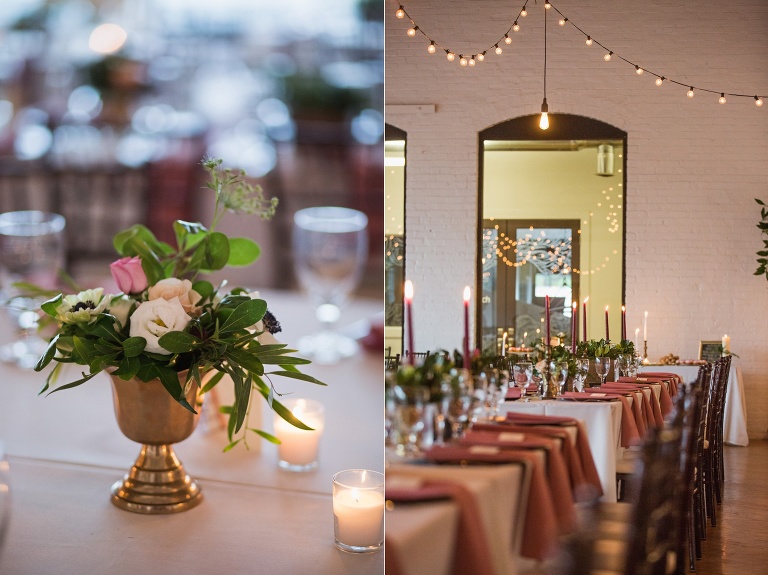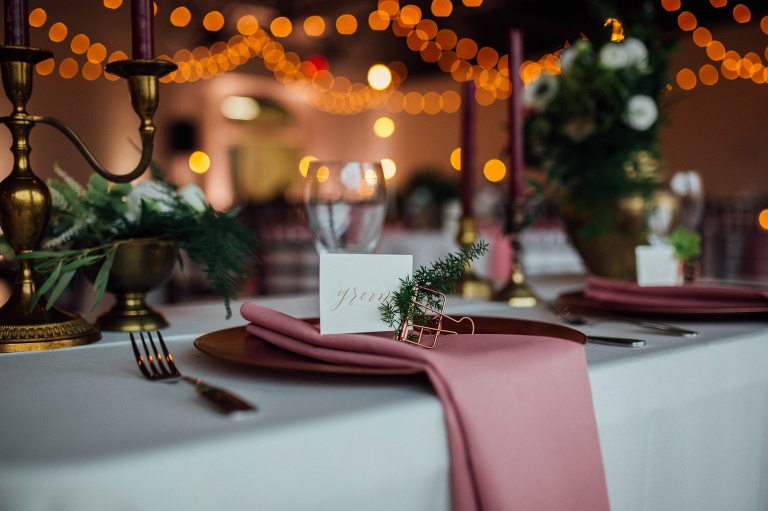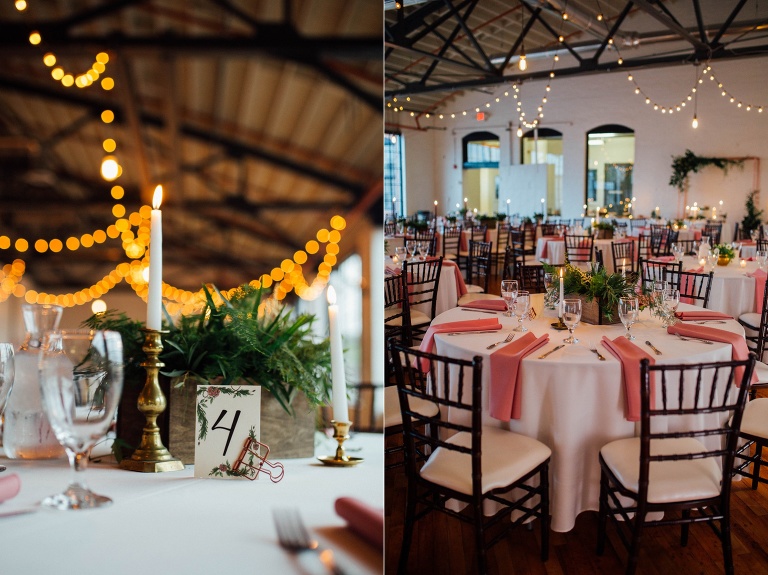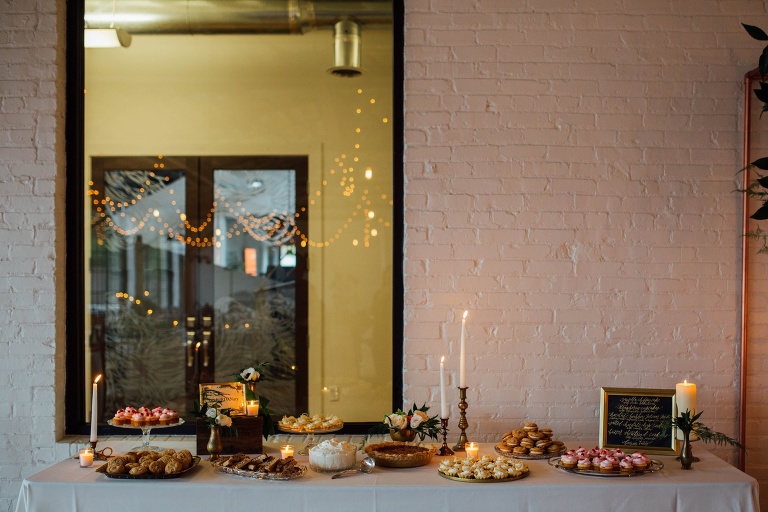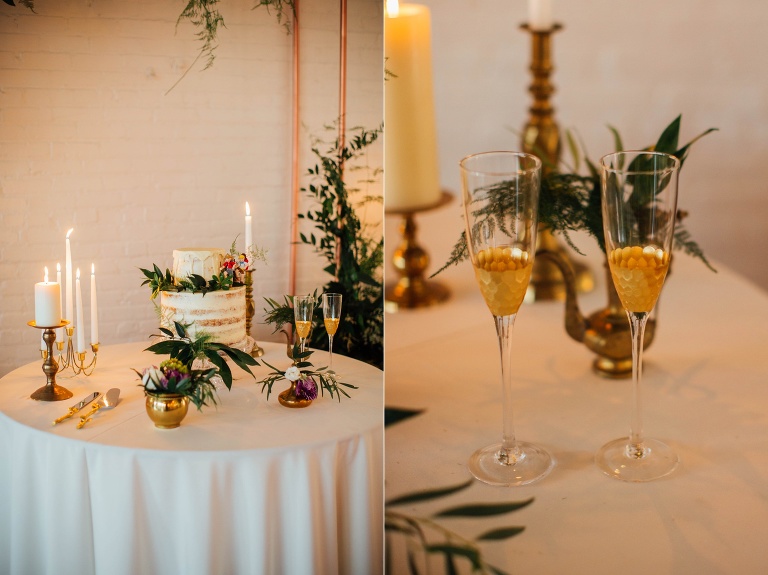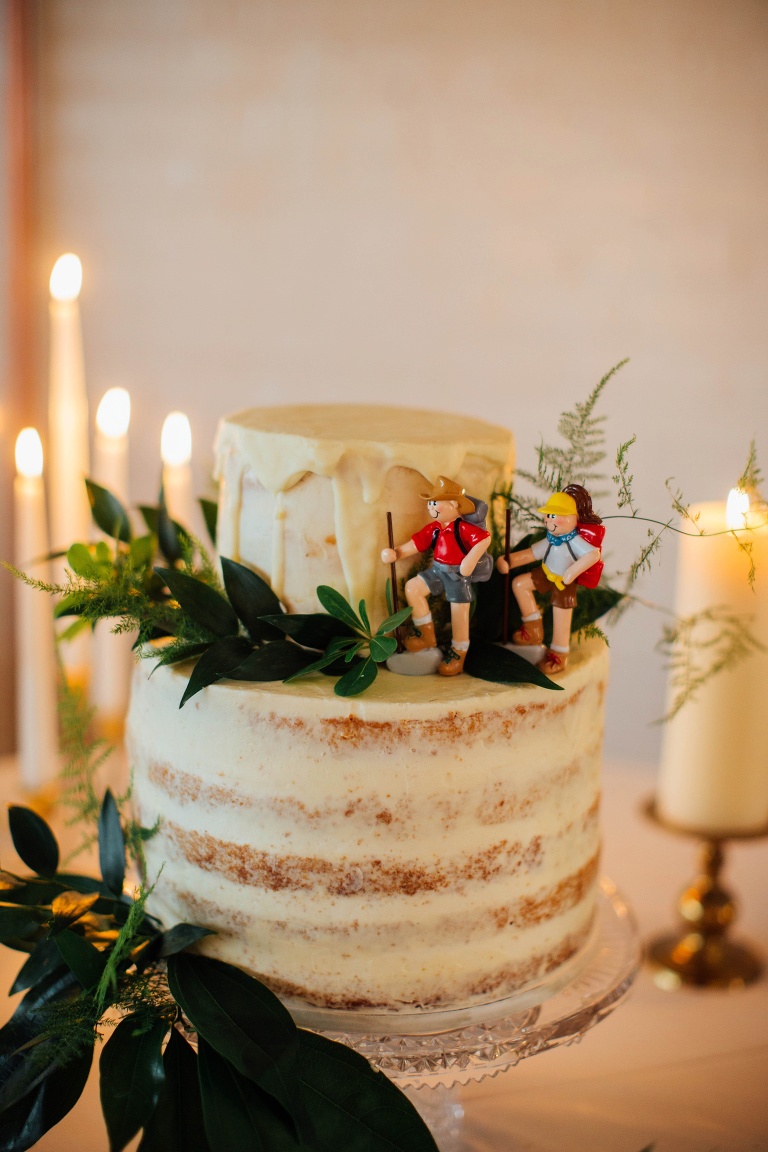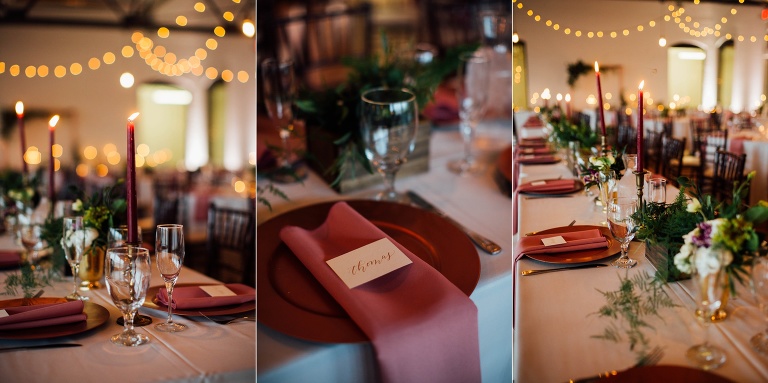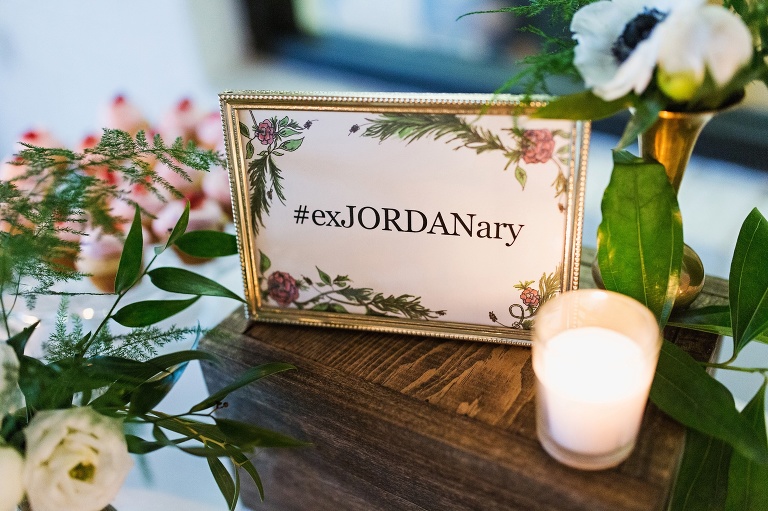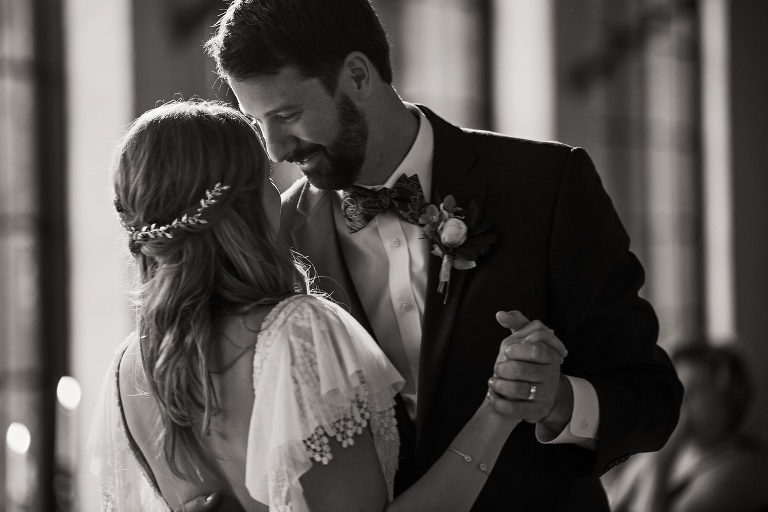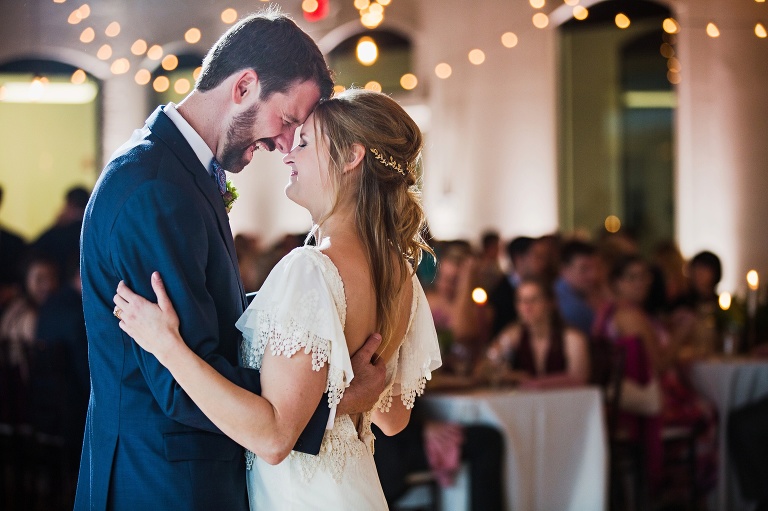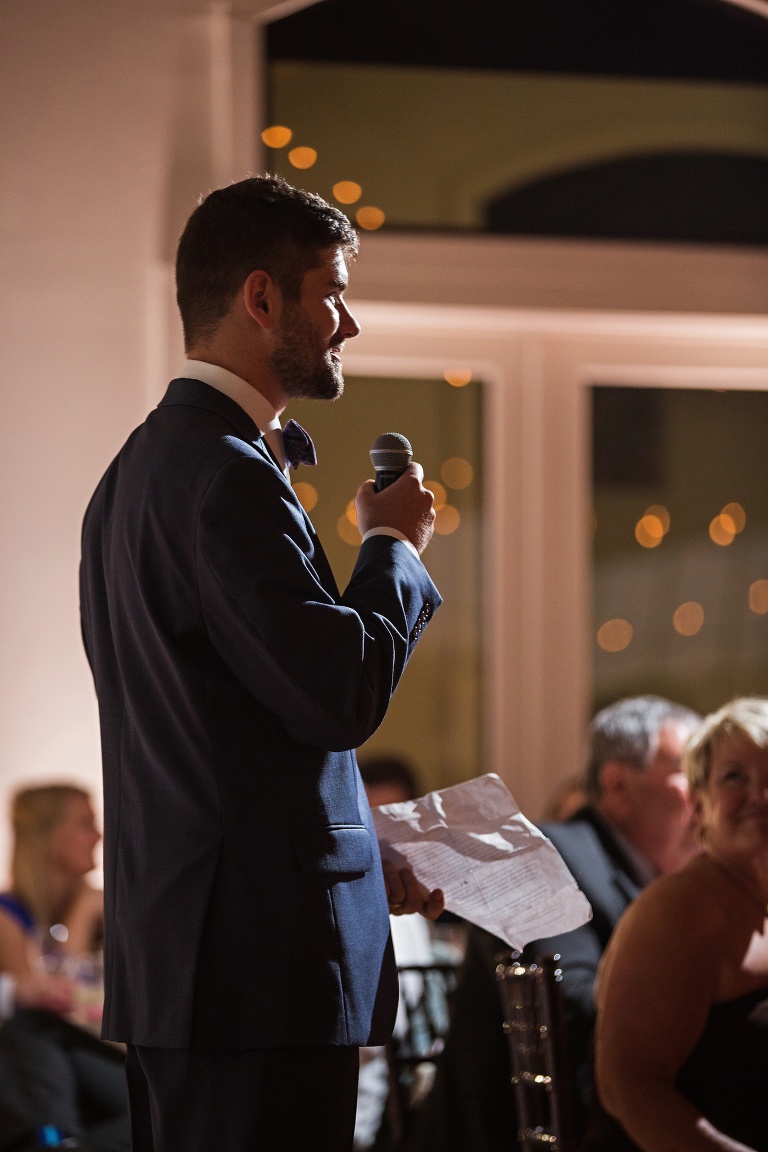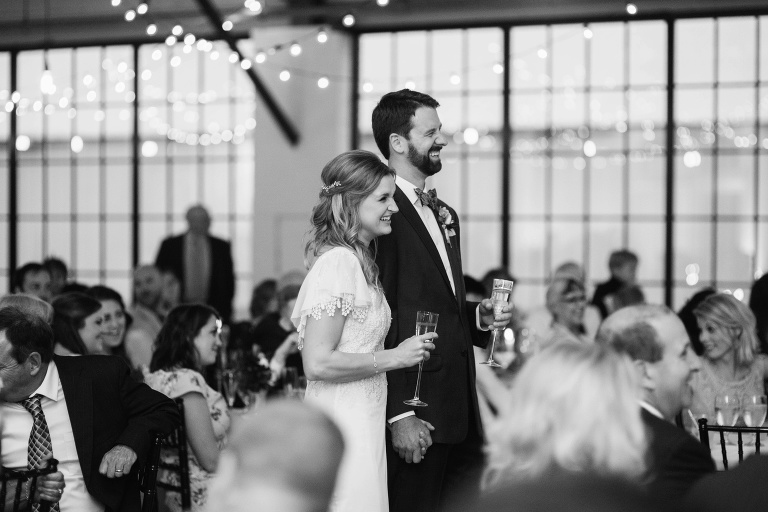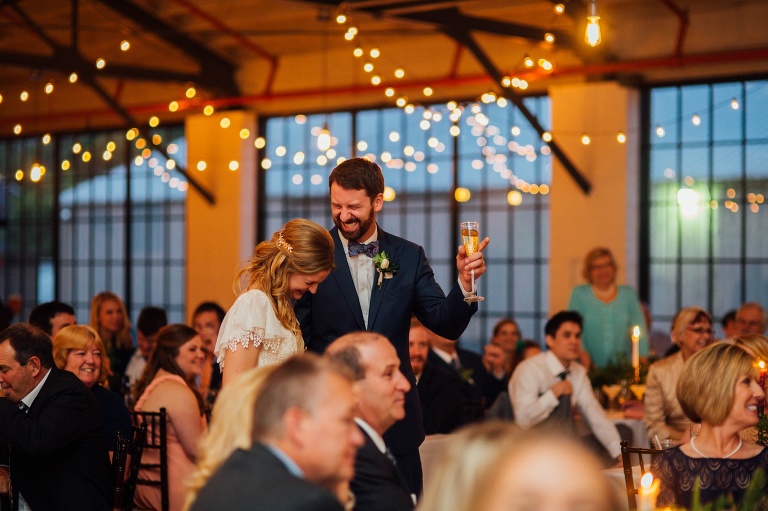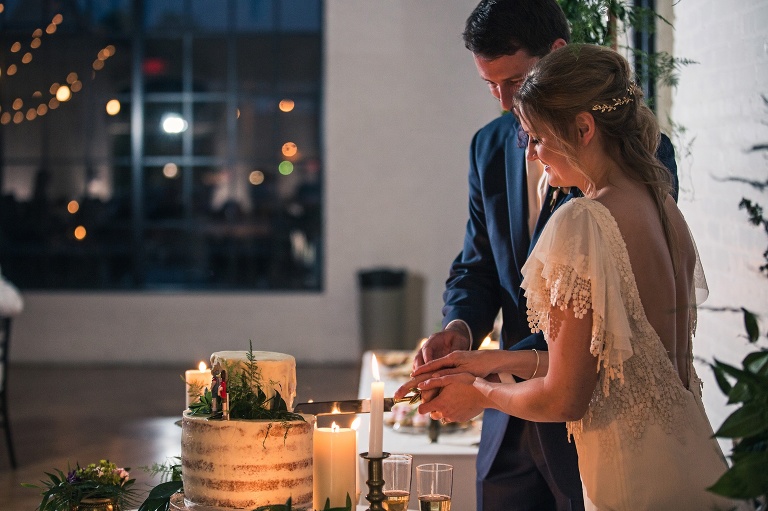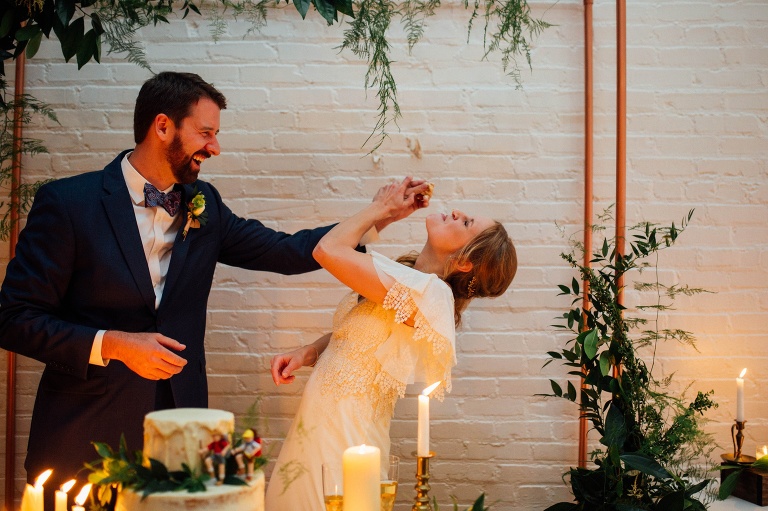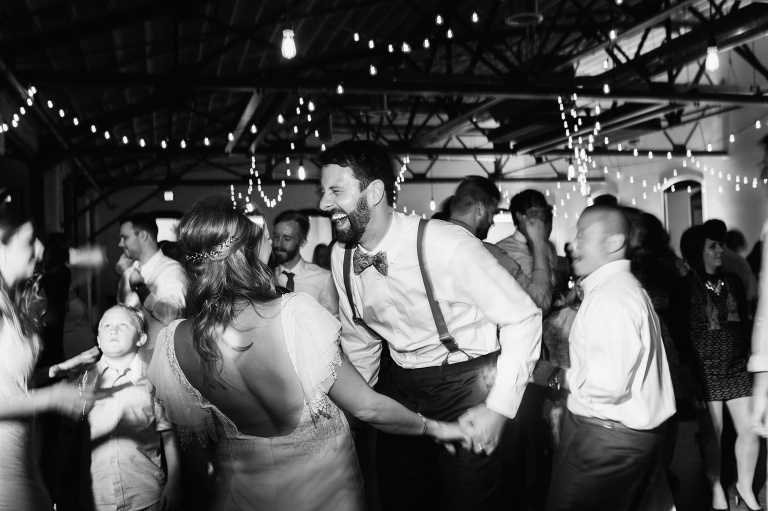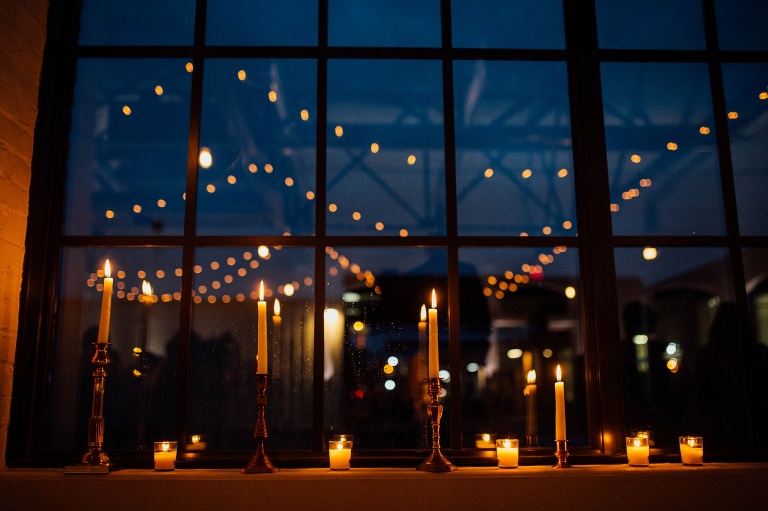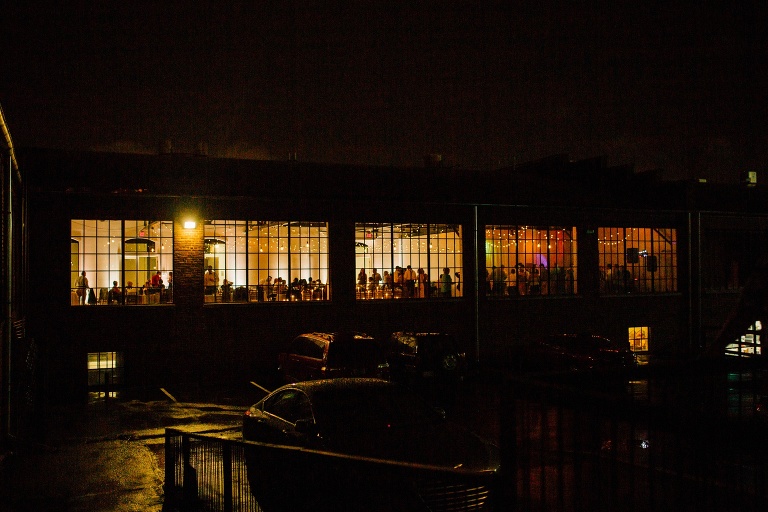 Photography –  Erin Trimble & Natalia Bishop
Videography – Antonio Pantoja
Venue – The Pointe
Caterer – The Catering Company
Florals – Tiffany Collins
Hair – Michelle Brooks
Make Up – Ashley Meadows
Desserts – Kristin Brill
Hair Piece – Aya Jewellery
Invitation – MOH Sarah Shannon & Bridesmaid Julie Wood
Program – Kelley's Doodles
Live Music – Stacy Lantz & Nick Flora
DJ – DJ Jay Campbell
Officiant – Friend, Wes Cunningham
Wedding Dress – Sarah Jane Estes
Bridesmaid Dresses – Asos, BHLDN, ModCloth, LuLus
Suits – Jos. A. Bank
Robes – Silks and More